Corruption & bribery rife in UK, 28% of bosses say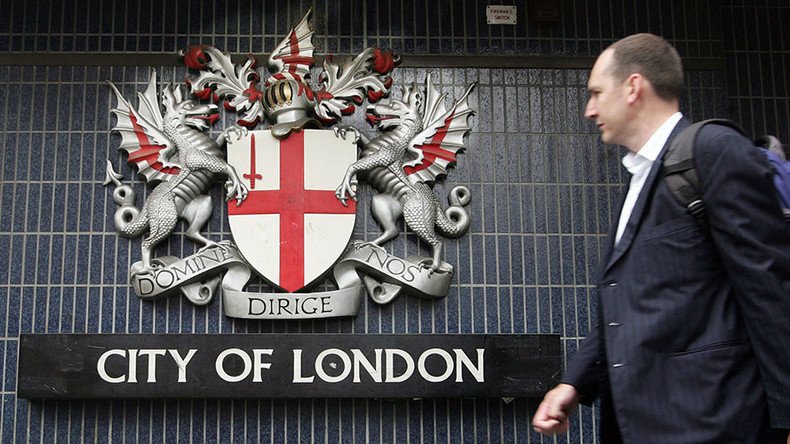 Corruption and bribery is widespread in Britain, according to more than one in four top corporate bosses in a survey conducted before the Panama Papers leak, which exposed the depths of tax avoidance among the British elite.
Research by consultancy firm EY (Ernst & Young) found 28 percent of senior executives believe corruption is widespread – a 10 percent rise on the previous year.
The revelation follows the publication of the Panama Papers, an unprecedented release of data exposing how the global elite hides its assets offshore in order to avoid sanctions and taxes.
Six members of the House of Lords, three former Conservative MPs, dozens of donors to UK political parties and Prime Minister David Cameron's late father were found to be among hundreds of British individuals to have held offshore assets.
"Our survey finds that more than one in four executives in the UK believe that bribery and corrupt practices happen here, a worryingly high number in a country that prides itself on its strong corporate governance," said EY's Jim McCurry.
Half of the bosses surveyed were prepared to justify unethical behavior to achieve financial targets.
"Worryingly, deeper analysis of our survey results identifies that many respondents who are [chief financial officers] and finance team members, individuals with key roles in protecting companies from risks, appear ready to justify unethical conduct," the EY report said.
"The apparent willingness of these respondents to act unethically when under financial pressure is concerning. Could certain compensation arrangements be encouraging such behaviors?"
EY's survey of 62 countries found that, on average, 39 percent of respondents feel corruption is widespread in their home country.
However, only 11 percent said they think corruption is rife in their own sector.
The report's publication coincides with the announcement of an upcoming anti-corruption summit organized by Transparency International UK (TI-UK).
"The Prime Minister's global leadership on fighting corruption is welcome but the UK must establish credibility if this process is to work," TI-UK Executive Director Robert Barrington said.
"Overseas bribery by UK companies, the laundering of corrupt assets through the City, dirty money entering the UK's property market through secretive offshore safe havens, such as British overseas territories, as well as numerous political corruption scandals at home, all call into question the UK's credentials on corruption."
You can share this story on social media: