Man, 33, charged in France with planning to carry out terrorist attack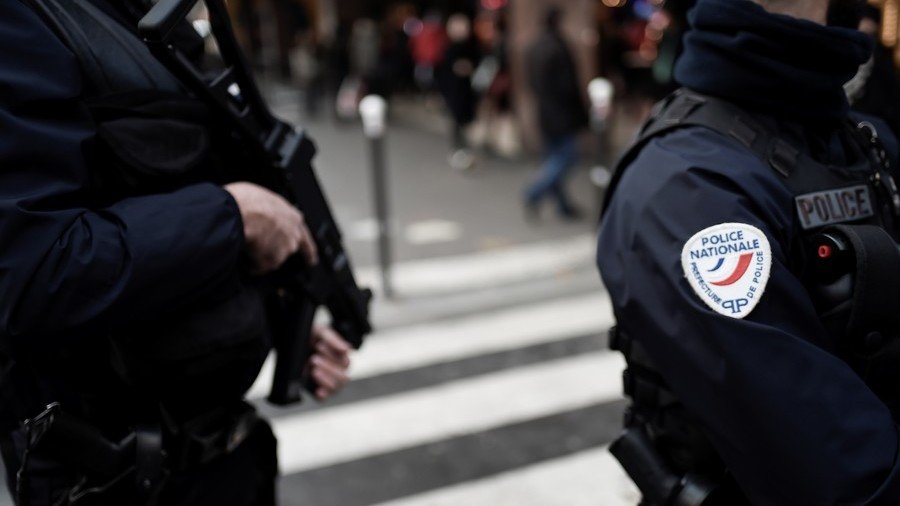 A man who pledged allegiance to the Islamic State (IS, formerly ISIS) in a video has been charged with plotting to carry out a terrorist attack in France. This is believed to be the first attack foiled in the country in 2018.
The 33-year-old man, not previously known to police, was arrested near the southern city of Nimes on Tuesday, AFP reported.
"The investigation began after a man, seeking to procure a weapon and making Islamist remarks in the region of Nimes, was spotted on social media by law enforcement officials," a source closed to the investigation told the news agency.
Some "products that can be used to make explosives, a potentially explosive device (a tube filled with powder) and a device to start a fire" were seized in the police raid, according to the source.
Several videos taken last year were also seized, including one in which the man pledges allegiance to Islamic State leader Abu Bakr al-Baghdadi, with the terrorist group's black flag in the background.
The suspect was charged with "associating with terrorist criminals" and placed in custody. According to preliminary investigation, he "was mulling a plan to carry out a violent act."
At least 8 people, including three minors, were charged in France for a "criminal terrorist conspiracy," prosecutors said in October. Their intended targets were reportedly mosques, people of North African descent and politicians.
France has been on high alert since January 2015, when it was paralyzed by a series of Islamic State-linked terrorist attacks. The most horrific of these took place on November 13, 2015, when 130 people were killed and hundreds of others injured in coordinated attacks in and around Paris.
Last year, IS claimed two attacks in France. One police officer was killed and two were seriously injured in a shooting incident on the central boulevard of Champs Elysees on April 20.
On October 1, two women were stabbed to death at Marseille's main train station by a man who reportedly shouted "Allahu Akbar."
If you like this story, share it with a friend!
You can share this story on social media: