French jihadi wives captured by Kurds want to face trial in 'real country'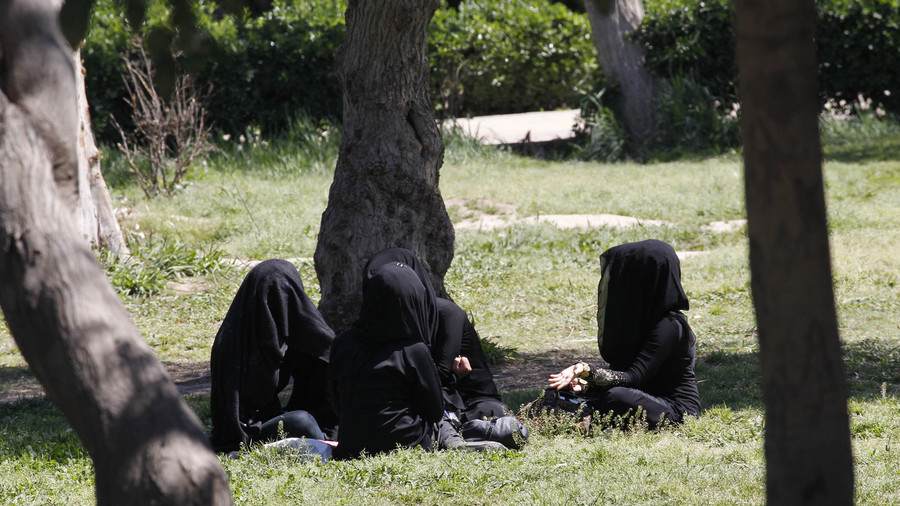 Lawyers representing a group of French jihadi wives being held captive by Kurdish fighters in Syria have filed a complaint for not letting the women face trial at home, on the grounds that Syrian Kurdistan is not a "real country."
A group of around 40 radicalized French women, along with their children and several men, are currently being held in Syria by Kurdish forces after being captured in formerly Islamic State (IS, formerly ISIS/ISIL)-held territory. The issue of what to do with them has been raging in the French media, and now, their team of lawyers have announced they plan to sue the government so the women can trade their cells in the Middle East for ones closer to the Champs-Élysées.
🔴[Communiqué de Presse]Les autorités françaises ont conscience du caractère illégal & arbitraire de la détention d'enfants et de leurs mères en Syrie.Les laisser à leur sort est un crime.Avec Marie Dosé, William Bourdon et Marc Bailly, nous portons plusieurs plaintes. pic.twitter.com/S7A8PO1BSK

— Martin PRADEL (@MartinPradel) January 17, 2018
"These women who went out there are the object of legal proceedings in France," lawyers Marie Dose, William Bourdon, Martin Pradel and Marc Bailly said in a statement, released on Twitter. Those detained by the Kurdish YPG militia filed a legal complaint against Paris Wednesday. It's not yet clear how many women and children these lawyers represent.
"They accept that they must face up to their criminal responsibilities as soon as they arrive on French territory," the statement added. In addition, the lawyers say, French authorities are "exposing these mothers and children to obvious risks — notably in terms of their health, in a warzone."
The statement added that since Syrian Kurdistan has not been legally recognized as a country, the women and children are being held there illegally.
Earlier in January, French authorities said there was no reason to bring those detained by Kurds back to France. Paris "can support [them] in France if they come back. [But] we won't go looking for them," Justice Minister Nicole Belloubet told BFMTV and RMC radio at that time.
Some 690 French citizens, including almost 300 women were in Iraq or Syria fighting for Islamic State as of November 2017, according to France's top anti-terrorism prosecutor. About 400 children were either born into French jihadist families there or were brought to these countries.
If you like this story, share it with a friend!
You can share this story on social media: