Petrol bombs & tear gas at labor reform protest in Athens (PHOTOS, VIDEO)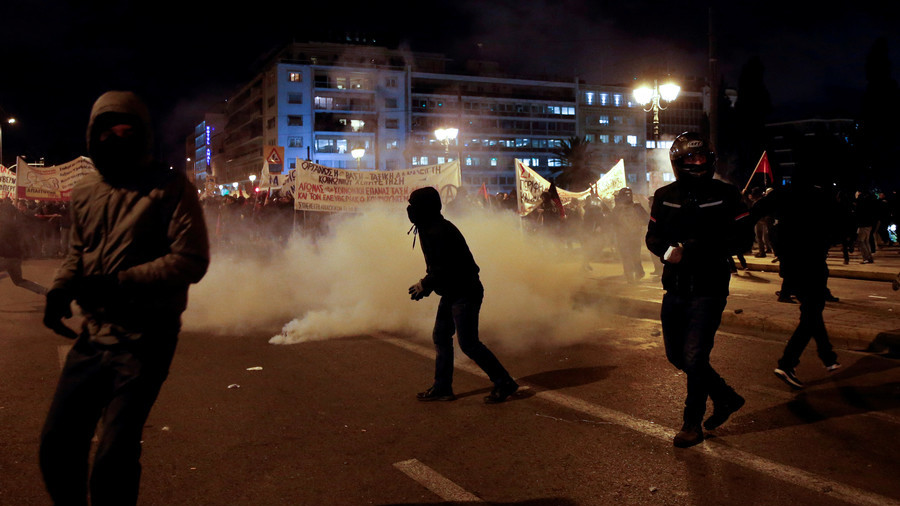 Greek police have fired tear gas at demonstrators who gathered outside the country's parliament building as lawmakers debated new reforms which would carry tougher conditions for unions and impose benefit cuts.
More than 10,000 people gathered outside parliament in Athens, Reuters reports, some later hurling petrol bombs and stones at officers who had formed a cordon outside the building. Police responded by deploying tear gas.
The demonstrators rallied together against an austerity bill totaling more than 1,500 pages, which was approved by lawmakers from the governing left-led coalition late on Monday.
The bill includes measures limiting strike action, a move that has angered labor unions. It also includes new benefit cuts and allows for the sale of foreclosed homes via online auctions.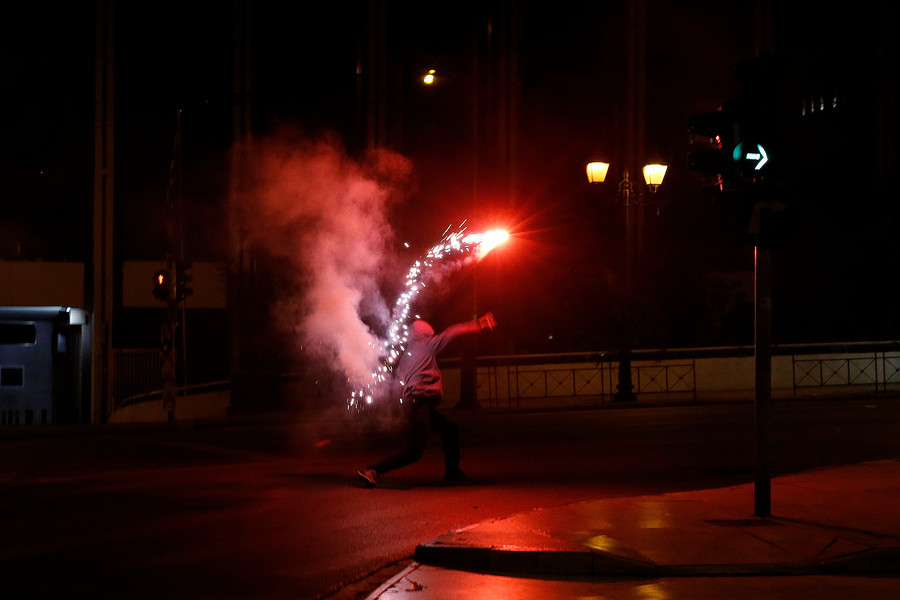 The bill is potentially the last major package of spending cuts to be implemented before Greece formally ends its bailout program in August. The country has received emergency loans from three bailouts since 2010, which were mainly funded by other eurozone members.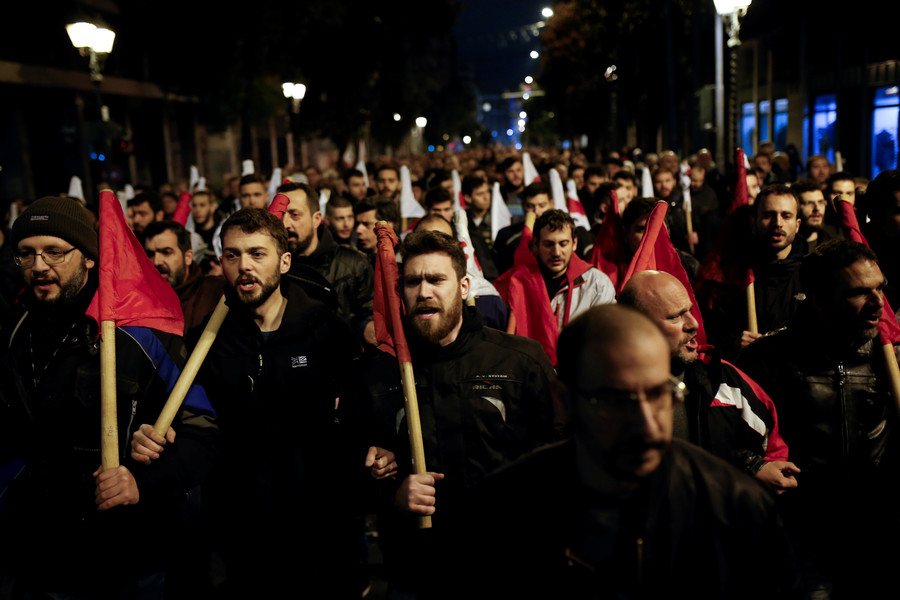 Greek Prime Minister Alexis Tsipras said the approval of the bill will bring the country "just one step from the end of the bailout," AP reports. "In the summer, we will … leave behind a tough, unfair, and harmful period," he added.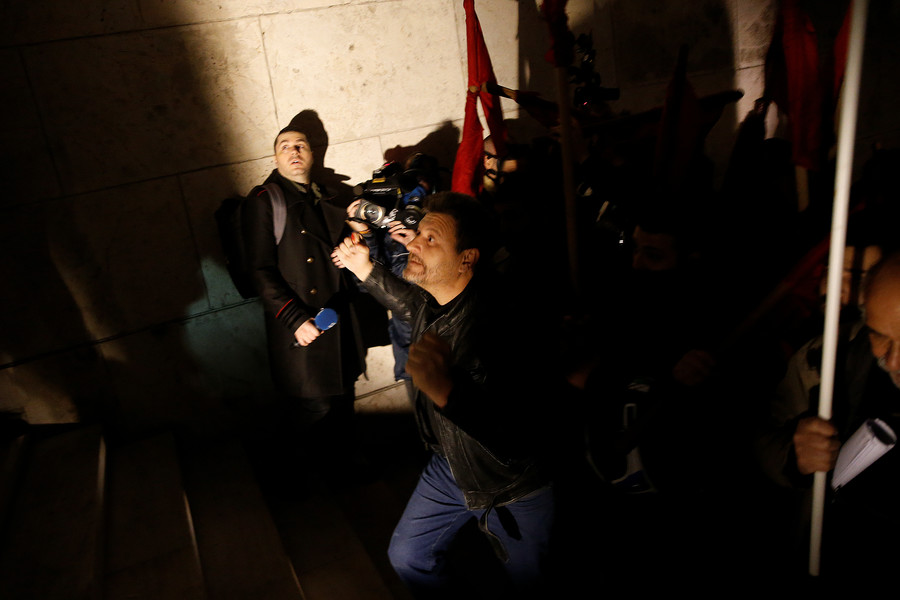 Earlier on Monday, public transport in Athens was shut down by strikes. Schools and hospitals also faced disruptions, as teachers and doctors participated in the walkouts. They were joined by air traffic controllers, who staged a three-hour strike, forcing dozens of flights to be rescheduled or canceled.
You can share this story on social media: