Plane hangs horrifyingly close to Black Sea after runway slip (VIDEO, PHOTOS)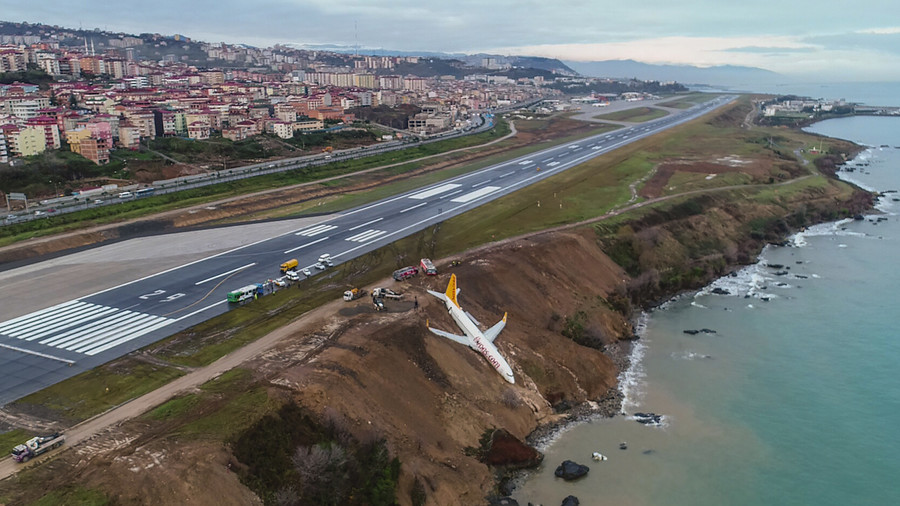 A passenger jet with over 160 on board slid off the runway in the Turkish city of Trabzon Saturday night and was left precariously perched atop a cliff edge, saved only by the freezing mud.
"We're sorry to report that the Boeing 737-800 type TC-CPF registered aircraft of Pegasus Airlines Flight Number PC 8622 Ankara-Trabzon flight scheduled at 18:25 UTC tonight, had a Runway Excursion Incident during landing at Trabzon Airport (13 January 2018)," the airline wrote in an official statement about the incident.
"All 162 passengers, 2 pilots and 4 cabin crew have been disembarked safely from the aircraft. There has been no loss of life or injury to anyone on-board," the company added.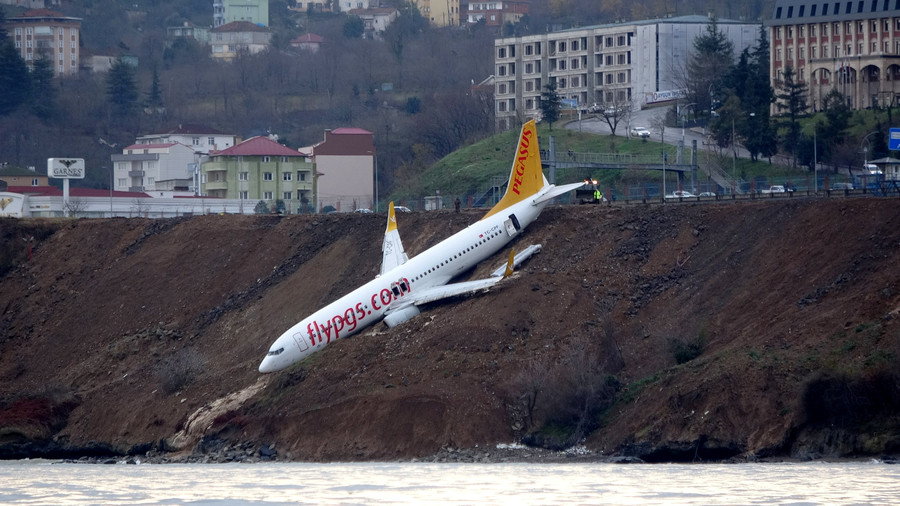 While rainy conditions reportedly made the runway surface slick, the jet recorded speeds of 110 knots (204kph, 127mph) on the final third of the runway according to data from RadarBox. The airport was closed until 9am local time Sunday.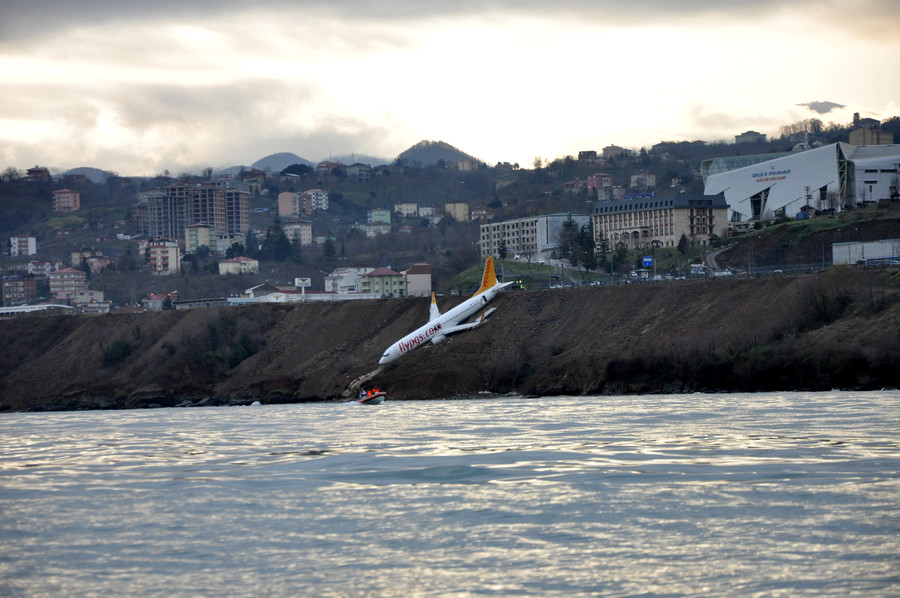 "We've taken all necessary measures. We will reopen the airport to air traffic as soon as possible," Trabzon Governor Yücel Yavuz said Saturday night, as cited by Yeni Safak, adding that a crisis desk had been set up following the incident and that an investigation into the circumstances of the accident had already begun. He also confirmed that there were no reported issues with the runway.
You can share this story on social media: