Siberia plane crash: Moment jet goes down, killing 3, caught on camera (VIDEO)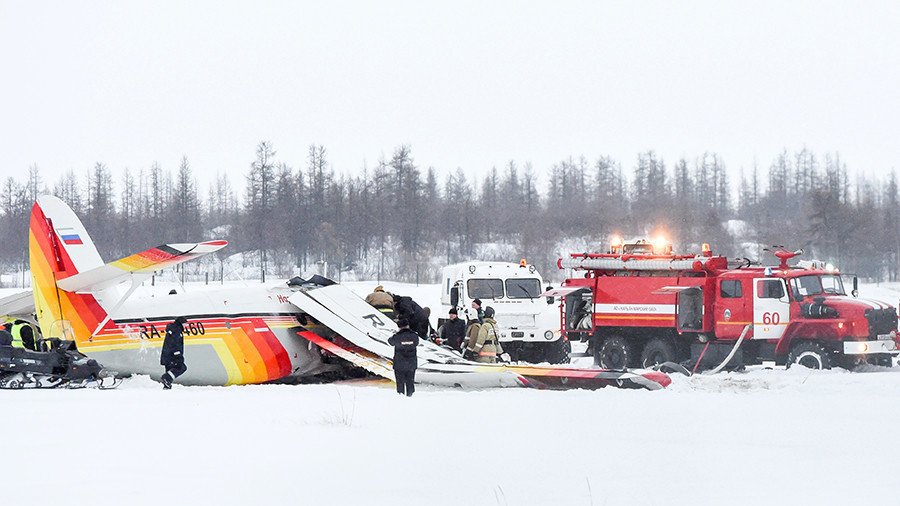 The moment an Antonov An-2 light aircraft with 13 people on board crashed in Siberia has been caught on video. The plane went down after takeoff in the city of Naryan-Mar, killing at least three passengers.
The aircraft with 13 people, including two minors and two crew members on board, was traveling from the city in Russia's Nenets Region to the village of Kharuta beyond the polar circle on Tuesday morning. It reportedly skidded off the runway during takeoff and then crashed nearby.
In the video, the plane is seen pulling up before making a sharp turn mid-air and going down.
Initial reports suggested four people were killed. The number of fatalities was later reduced to three, Russian news agencies reported, citing health authorities. Ten others were injured, with several of those in serious condition.
A criminal case has been launched, and Russian transport authorities are looking into the fatal accident. A day of mourning has been announced in the region for Wednesday.
You can share this story on social media: