The Panama Chronicles: How America's enemies were targeted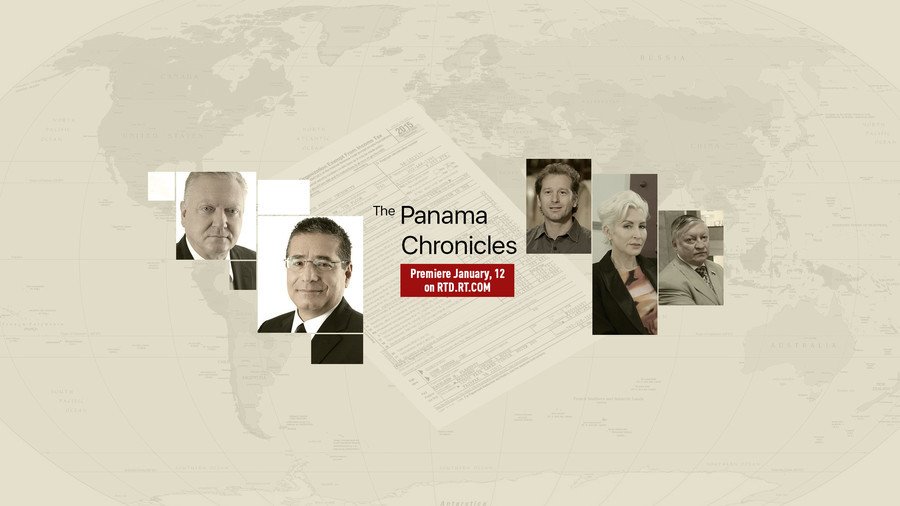 The Panama Papers exploded in the media last April, revealing the extent of offshore wealth hidden by celebrities and politicians. RT's latest documentary explores who was behind the leak and how it was framed in the media.
More than 11.5 billion documents from the Panama law firm Mossack Fonseca were stolen by an anonymous person known as John Doe. The tranche featured information on 130,000 people and was given to two journalists from the German Süddeutsche Zeitung (SZ) newspaper.
SZ started to work with the International Consortium of Investigative Journalists (ICIJ), which put 370 journalists across the world on the case for a year.
ICIJ is part of the Center for Public Integrity (CPI) and both organizations are based in the same Washington DC building, just a few blocks from the White House, the documentary reports. The CPI is financed by the George Soros' Open Society Foundations, the Carnegie Foundation and others. This tie has some questioning the motives behind how the documents were framed.
"The problem with Panama Papers is that the initial release targeted the enemies of the United States," Bradley Birkenfeld, an American banker and whistleblower, said. "This is the way the CIA operates – they operate in a scheme in which they try to undermine their enemy with information that will either embarrass them or destroy their career."
Julian Assange's lawyer, Greg Barns, questioned why the ICIJ didn't release more information from the documents. "What happened was it was politicized very early," he said. "It became an anti-Russia story, an anti-any-government-the-West-doesn't-like story. That was the focus, and that should not have been the focus of the story."
The Panama Papers revealed the Icelandic Prime Minister David Gunnlaugsson Sigmundur's wife's offshore accounts, resulting in his resignation. Former UK Prime Minister David Cameron's father was also revealed to be a customer of the controversial bank.
No Americans were exposed in the release, while Russian President Vladimir Putin's name dominated international headlines when the story first broke.
Although Putin didn't appear in the documents, he was tied to the release through friends of his who were named in the reports. Chinese President Xi Jinping and Syrian President Bashar Assad appeared in media reports, despite not being mentioned in any documents. The pair were tied to the release through their brother-in-law and cousins, respectively.
The Panama Chronicles examines how the ICIJ chose which documents to highlight, and questions both the funding and motives behind the international organization. A mere 5 percent of the documents were released, suggesting another batch could soon emerge.
You can share this story on social media: