Coalition blames 'technical glitch' as Houthi rebels claim downing of Saudi jet in Yemen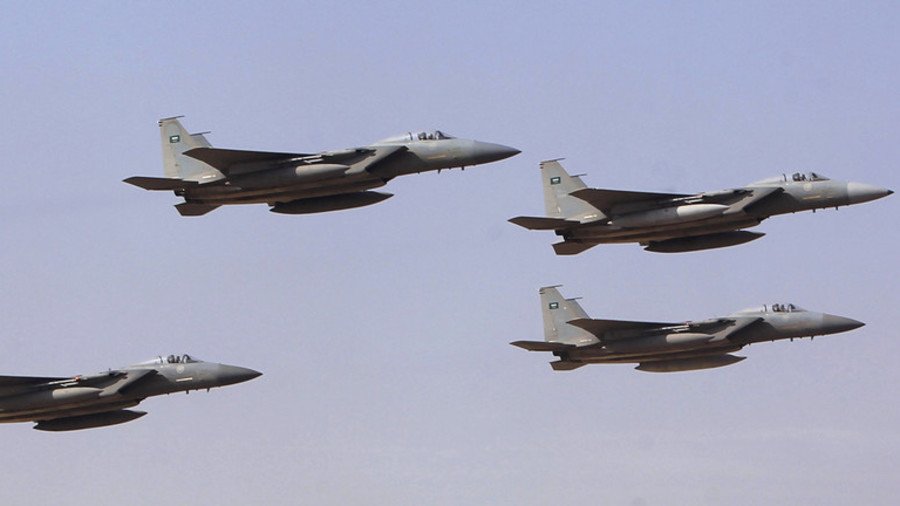 A Saudi jet has crashed in northern Yemen due to a "technical glitch," the Riyadh-led coalition says. Houthi rebels, however, claim they downed the aircraft, a media outlet affiliated with the group says.
A Saudi-led coalition plane went down in northern Yemen on Sunday.
The coalition has confirmed the loss of the plane, according to a statement carried by Saudi state news agency SPA. The jet belonging to the Saudi Royal Air Force experienced a technical fault and crashed in the war zone. The pilots survived the crash and were evacuated in a special joint search and rescue operation, according to the coalition.
"The Arab Coalition Forces Command implemented a private joint operation to evacuate two pilots in participation of air and land forces where the two pilots were evacuated into the Kingdom's territories," the spokesman of the Joint Coalition Forces, Colonel Turki Al-Malki, told the SPA in the statement.
The spokesman did not provide any information on the type of warplane.
The Houthi rebel-affiliated Al-Masirah news outlet claimed the plane in question was hit by "the Yemeni air defense." The outlet identified the jet as a British-made Panavia Tornado. Saudi Arabia is the only country in the region using warplanes of this type.
The Saudi-led coalition began its military campaign in Yemen nearly three years ago in an attempt to propel ousted President Abd-Rabbu Mansour Hadi back to power and to prevent Houthi rebels from taking control of the country. The intervention has yielded modest military gains, as large parts of the country are still under control of the Houthi rebel group.
READ MORE: 'War that will destroy generations': Author of 'Yemeni Bride' graphic novel to RT
Since the start of operations, the coalition has been repeatedly accused by people on the ground and rights groups of killing civilians during the strikes, but it has rarely acknowledged responsibility. The conflict, has thus far, claimed the lives of at least 10,000 people, according to UN estimates.
The Saudi-led alliance has lost a number of warplanes and helicopters during the lengthy and bloody campaign. While Riyadh has routinely blamed the losses on "technical problems," the Houthi rebels have been quick to claim credit for downing the aircraft.
You can share this story on social media: