10 women killed in Saudi airstrike targeting wedding procession in Yemen – report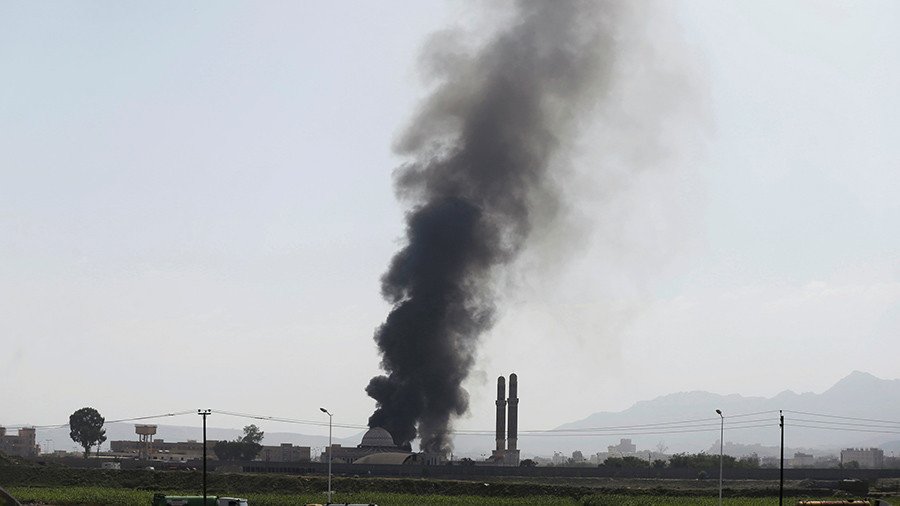 The Saudi-led coalition has conducted an airstrike on a wedding procession in Yemen, killing at least 10 women, witnesses and health officials told AP. Riyadh has been much criticized for the conflict's high civilian death toll.
The incident took place on Sunday as the procession made its way to a village in Marib province, some 170 km from the capital of Sanaa. The bride was among them, though it is not clear whether she was wounded, the Associated Press reports. According to Yemeni rural traditions, a bride and her female friends and relatives march to the wedding ceremony where the groom awaits.
The grieving father of two women killed in the raid told Yemeni Almasirah TV channel that it was a "heinous crime".
The Saudi-led coalition has been waging a military campaign against Shia Houthi rebels in Yemen since March 2015, in an attempt to put the ousted Yemeni president Abdrabbuh Mansur Hadi back in power. Since the start of the campaign, the coalition has been accused of killing scores of civilians but it has rarely accepted responsibility.
The casualties in the fighting exceeded 10,000 dead and 40,000 injured in January 2017, according to UN estimates, with civilians making up a large proportion of the victims. Weddings, hotels, schools and residential buildings have repeatedly become targets of the airstrikes.
Earlier in December Human Rights Watch accused Riyadh of plunging Yemen into a humanitarian catastrophe. According to the rights group's estimates, some 2 million children are acutely malnourished, while nearly 16 million people don't have access to clean water.
Also in December, the European Parliament adopted a resolution calling for an EU-wide embargo on arms sales to Saudi Arabia over the alleged war crimes it has committed in Yemen. The resolution also criticized members selling arms to the Gulf kingdom.
You can share this story on social media: