'Absurd war': Saudi-led air raids kill 68 Yemen civilians in one day – UN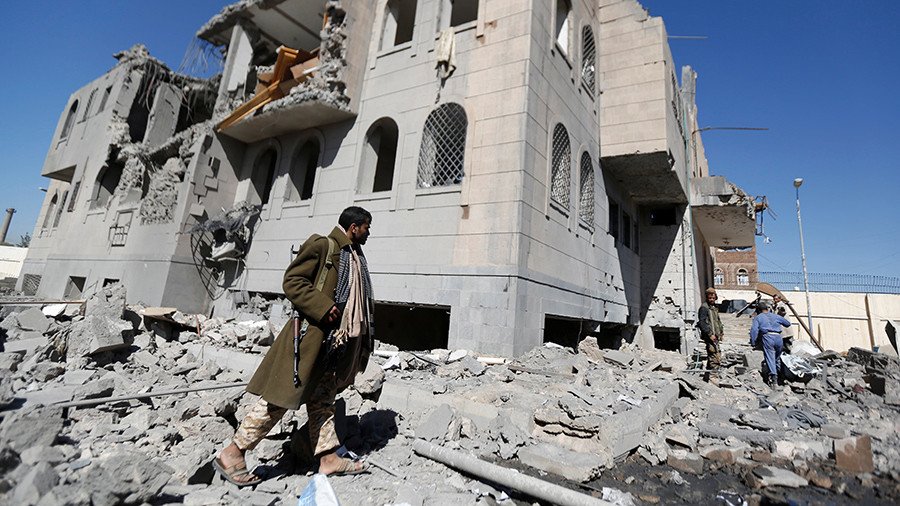 In just one day 68 people, including eight children, were killed and dozens more injured as two air strikes were carried out by the Saudi-led coalition, the UN Humanitarian Coordinator in Yemen said on Thursday.
The Riyadh-headed coalition of nine countries has been conducting air strikes against Shia Houthi rebels since March 2015. The campaign has claimed thousands of civilian lives. Over 80 percent of Yemen's population lacks food, clean water, healthcare and fuel, according to the International Committee of the Red Cross (ICRC).
"Airstrikes on a crowded popular market in Al Hayma sub-district in Attazziah district, Taizz Governorate resulted in at least 54 civilians killed, including eight children, and 32 others injured including six children," the statement from the UN's Jamie McGoldrick reads, referring to Tuesday's Saudi-led coalition airstrike.
On the same day a further 14 people were killed in the bombing of a farm by the coalition in Attohayta District, Al Hudaydah Governorate, the statement added.
This brings the total number killed by airstrikes in the last 10 days throughout Yemen to 109, according to the UN.
"These incidents prove the complete disregard for human life that all parties, including the Saudi-led Coalition, continue to show in this absurd war that has only resulted in the destruction of the country and the incommensurate suffering of its people, who are being punished as part of a futile military campaign by both sides," the statement said.
The UN also urged the parties to the conflict to "spare civilians and civilian infrastructure and to always distinguish between civilian and military objects" and emphasized the futility of pursuing a military solution.
You can share this story on social media: