This burning car ignited fire which destroyed 350ha of land (PHOTOS, VIDEOS)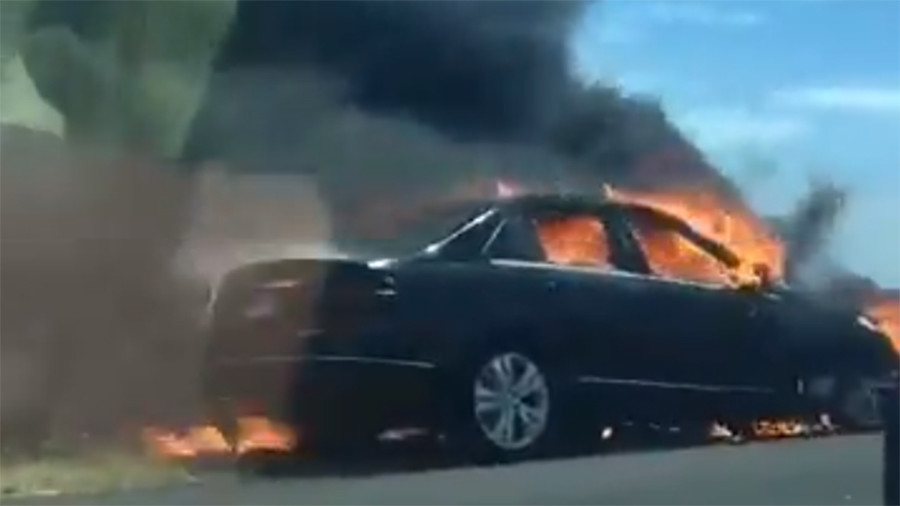 A broken down car that caught fire is being blamed for igniting a bushfire in southern Australia that quickly ripped through a 350-hectare area, destroying scrub and grassland.
The fire started about 1pm local time Sunday in the small coastal town of Carrickalinga, 60km south of Adelaide, and was fanned by coastal winds, according to fire services.
READ MORE: Australia aiming high, wants to become world's top pot exporter when trade opens in February
A smoking Mercedes Benz is said to be responsible for the bushfire, which required up to 15 fire brigades and more than 100 personnel to bring it under control. No one was injured in the incident.
Video of the flaming car was shared online, as well as later images of the burnt-out vehicle.
Safety warnings were issued by police and fire services, while some roads were temporarily closed.
The fire came within feet of a house under construction, according to local news outlet The Advertiser. Horses were also evacuated from nearby fields as crew battled the blaze.
The fire is now contained and the safety warning has been downgraded.
You can share this story on social media: