Baby's body snatched from coffin in suspected Satanic act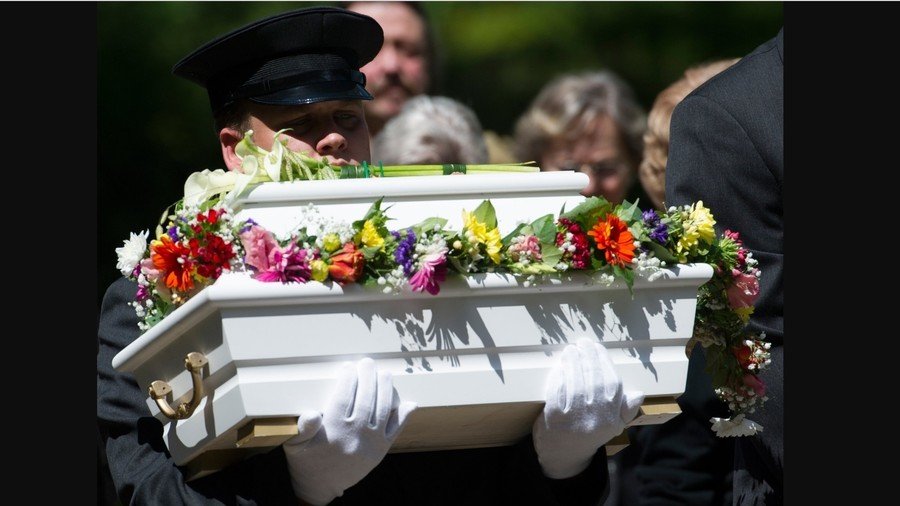 Argentinian police are looking for the body of a baby boy, stolen from his coffin on Christmas Eve, in what is feared by local authorities to be an act of a Satanic cult.
One-year-old Ciro Arnada's body was taken from his coffin while his parents waited for a plot to become available in their local cemetery in the small town of Otamendi, in the Buenos Aires province of Argentina.
READ MORE: Satanic suicide: Tourist couple found dead on Greek Island
Arnada died from pneumonia on December 10, shortly after his first birthday. On Christmas Eve, when Alberto Aranda and his wife Mara went to visit their deceased son in the cemetery's locked storage room, they discovered their baby was no longer in the coffin.
Almost two weeks later, the parents are no closer to finding their son's remains and fear he may have been taken by a local cult. The prosecutor in charge of finding the body, Dr. Ana Maria Caro, said the investigation is pointing to to one "likely avenue" in particular.
READ MORE: Satan is 'more intelligent than us,' don't converse with him - Pope Francis
"[There's a] Satanic group that operates in the Otamendi area and that is dedicated to practicing rituals," Caro told Argentinian news site Infobae.
Adding to the fear that the young boy may have been taken by a demonic cult, is the previous case of a two-year-old child whose remains were stolen from the same cemetery on another Christian holiday, Easter. The toddler's body was later found mutilated nearby, according to local reports.
You can share this story on social media: