Satan is 'more intelligent than us,' don't converse with him - Pope Francis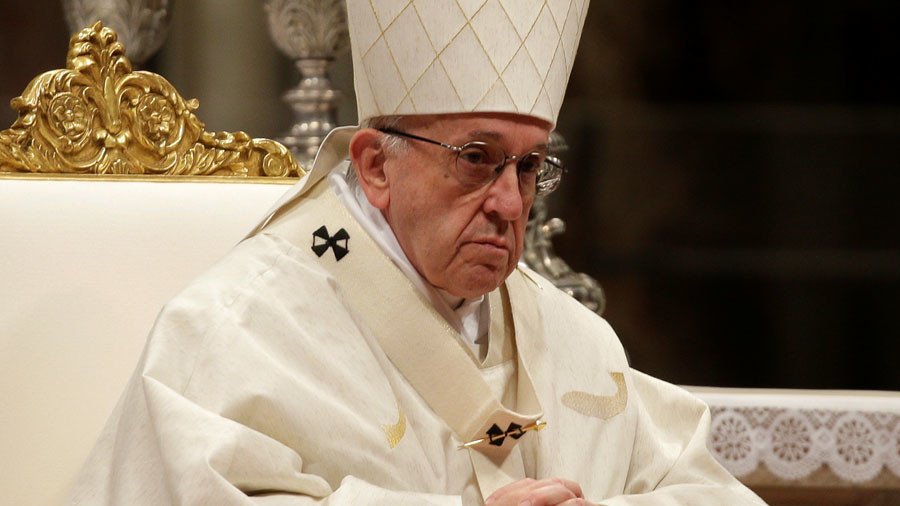 Pope Francis has warned that Satan is an evil force who is "more intelligent" than mortals and will "make your head spin." He urged Christians not to let the Devil into their heads.
"He is evil, he's not like fog. He's not a diffuse thing, he is a person. One must not talk to Satan, if you start talking to Satan you are lost, he is more intelligent than us," Pope Francis said during an interview with Catholic television channel TV2000, which was published online by Italian newspaper La Stampa.
"He always pretends to be well-mannered with us. He is well-mannered with us priests, with us bishops. He comes in and it all ends badly if you do not notice this in time," he said.
The pontiff's comments come nine months after he urged priests to use exorcism if they hear confessions indicating demonic activity. He said at the time that priests should exercise caution when determining whether a person is suffering from a mental disorder or demonic influences, advising them to work with psychological professionals when coming to a decision.
Pope Francis speaks about the Devil more than his recent predecessors, previously referring to him as an evil physical presence in the world. He has used various terms to refer to him, including "Satan," "the Evil One," the Seducer," "Beelzebub," and "the Great Dragon."
You can share this story on social media: