ISIS declares war on Hamas over Jerusalem loss to Trump & Israel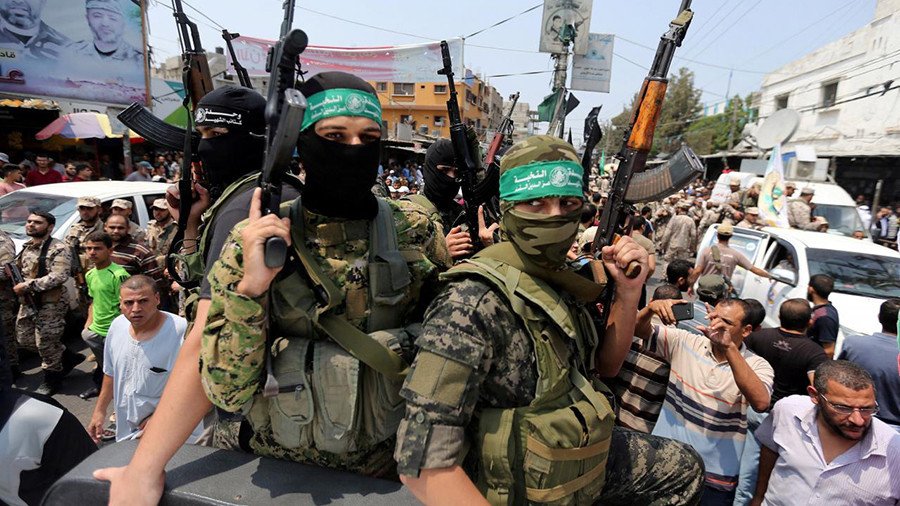 The Islamic State in Egypt has urged its supporters in a new execution video to wage war against Hamas over its failure to defend Jerusalem following Washington's recognition of the city as the Israeli capital.
The 22-minute video, allegedly released by an affiliate of Islamic State (IS, formerly ISIS/ISIL) in the Sinai Peninsula, and published by the Jihadist-monitoring SITE Intelligence Group, begins with footage of US President Donald Trump's December 6 announcement on Jerusalem. The propaganda footage, initially released Wednesday, culminates in the execution of a former IS member pictured on his knees in an orange jumpsuit.
The victim in the video, referred to as Musa Abu Zamat, is accused by his terrorist captors of smuggling weapons to Hamas' military wing from Egypt. An IS preacher, named as Abu Kazem al-Maqdisi, originally from Gaza himself, calls on IS followers to attack Hamas sites and courthouses in the Gaza Strip. Hamas is also blamed for its cooperation with Western countries and fighting Jews only in Israel. Minutes later the captor is executed by a shot to the head. The terrorist who carried out the execution was identified in news reports as being Muhammad al-Dajani, a former member of Hamas' military branch in Gaza.
READ MORE: ISIS child soldier beheads captive, threatens 'US soldiers' in new gruesome video
Hamas, the de facto governing authority of the Gaza Strip, has called for a new intifada or uprising against Israel in the wake of Trump's announcement. The agitation for a new uprising spurred mass revolts, in which Israeli security forces used live munition, rubber bullets, and tear gas to quell the massive unrest. On Thursday, Hamas spokesperson Salah Bardawil slammed the IS video as "a Zionist production in which Arab tools participate to distort the resistance."
You can share this story on social media: