China tightens North Korea trade restrictions under UN sanctions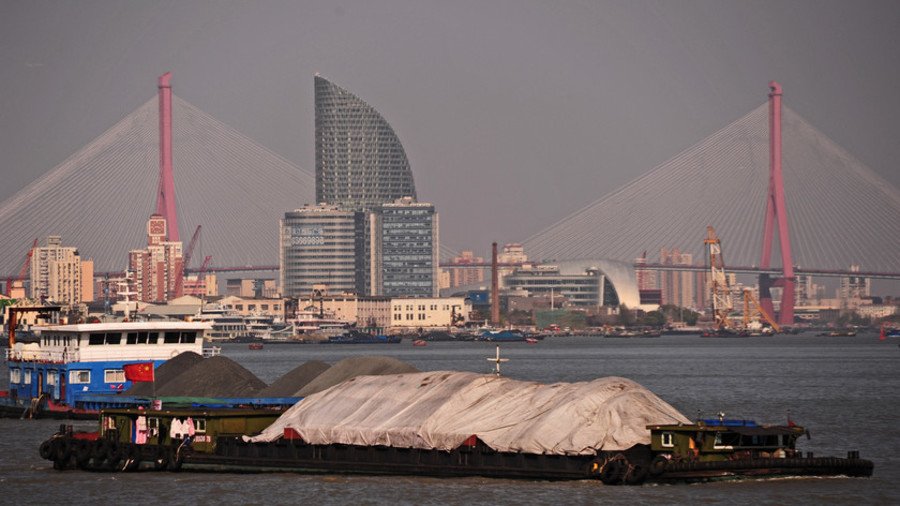 Beijing has tightened restrictions on exports to North Korea, in compliance with UN sanctions against Pyongyang, limiting further oil supplies and banning imports of its steel and of other goods.
China, North Korea's main economic lifeline, will impose bans on exports of iron, steel and other metals, as well as on industrial machinery and transport vehicles to North Korea, from January 6, its Commerce Ministry stated on Friday. Crude oil and refined petroleum supplies will be also capped, in accordance with the restrictions imposed earlier by the UN.
Some North Korean exports to China will also be restricted, including equipment, grain, timber and other agricultural products. Those goods that had been sent prior to the sanctions imposed on December 23 must be released by customs no later than January 24.
The new measures come after the UN Security Council last month unanimously approved new punitive measures, punishing North Korea for its intercontinental ballistic missile test launch on November 29. The new round of sanctions has intensified the economic sanctions regime, slashing the communist state's refined petroleum product imports and banning all remaining major exports. The measure also demands the repatriation of all North Koreans working abroad within 24 months.
In late December, US President Donald Trump accused China of violating the sanctions order by exporting oil to North Korea, after a media report alleged illegal supplies of oil to North Korean vessels at sea. Despite Beijing denying the reports, Trump claimed that it had been "caught red handed," adding that he was very disappointed. The US leader had been pushing Beijing to exercise more pressure on Pyongyang.
On December 29, South Korea said that it had inspected Hong Kong-flagged vessels improperly transferring up to 600 tons of petroleum to a North Korean vessel in October. The ship had been seized on November 24 at the port of Yeosu. Beijing refuted the allegations and stressed that it would never allow Chinese companies to violate UN resolutions.
You can share this story on social media: