Baby's face squashed by Saudi nurses in disturbing viral video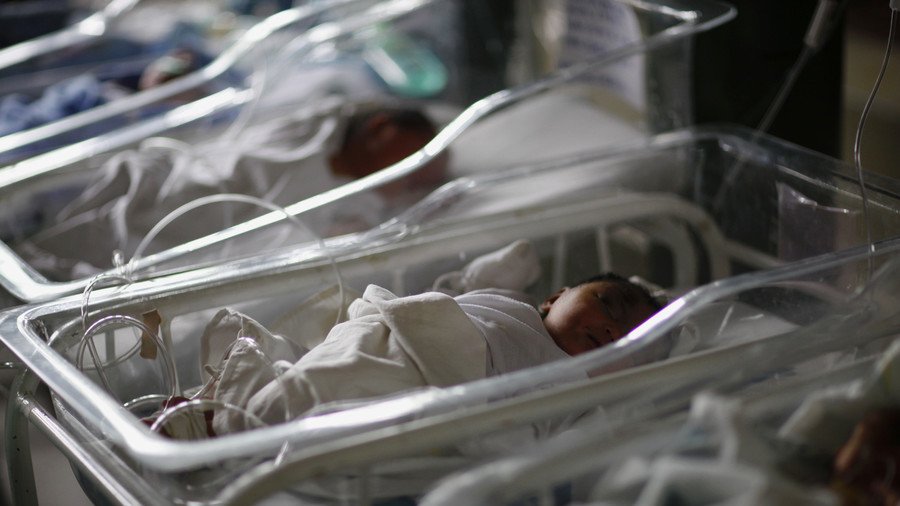 Three Saudi nurses have been fired after a video of them squeezing and manipulating a baby's face went viral.
The incident happened at Taif Children's Hospital in the Mecca Province of southwest Saudi Arabia, and came to the attention of the baby's parents only after the footage was shared on social media.
The Ministry of Health and Taif Children's Hospital confirmed on their Twitter accounts that the nurses in question were fired and had their professional licenses revoked.
اعتمد وزير الصحة عقوبة سحب الترخيص الصحي وفصل الممرضات اللاتي ظهرن في مقطع فيديو يقمن فيه بإمتهان لكرامة وسلامة طفل رضيع في #الطائف، وحرمانهن من ممارسة مهنة التمريض في أي قطاع صحي آخر.

— وزارة الصحة السعودية (@SaudiMOH) January 3, 2018
"The Health Affairs investigated the source of the video and was able to identify the nurses who appeared in the video and the hospital where the incident took place," said Abdulhadi Al-Rabie, Taif Health Affairs spokesman, as cited by the Saudi Gazette.
The female nurses, who have not been named, were immediately suspended by the Director of Taif Health Affairs, Saleh Al-Muanis. As well as losing their licenses, they are banned from practising nursing in other health sectors.
READ MORE: 'Sacrificed to the wolves': Indiana nurse fired over racist tweet
The video shows a nurse holding the baby by the neck and forehead, squashing its face as her colleagues look on laughing.
The infant's father told local media that he was shocked to see his baby being abused in a video that was circulated on social media. The baby had been hospitalized for 10 days due to a urinary tract infection.
The viral footage sparked a huge reaction online, as did the punishment of the nurses. Some argued the decision to remove the nurse's health license was an exaggerated reaction while others claimed it was too light for "the assault" of an infant.
You can share this story on social media: