'Sacrificed to the wolves': Indiana nurse fired over racist tweet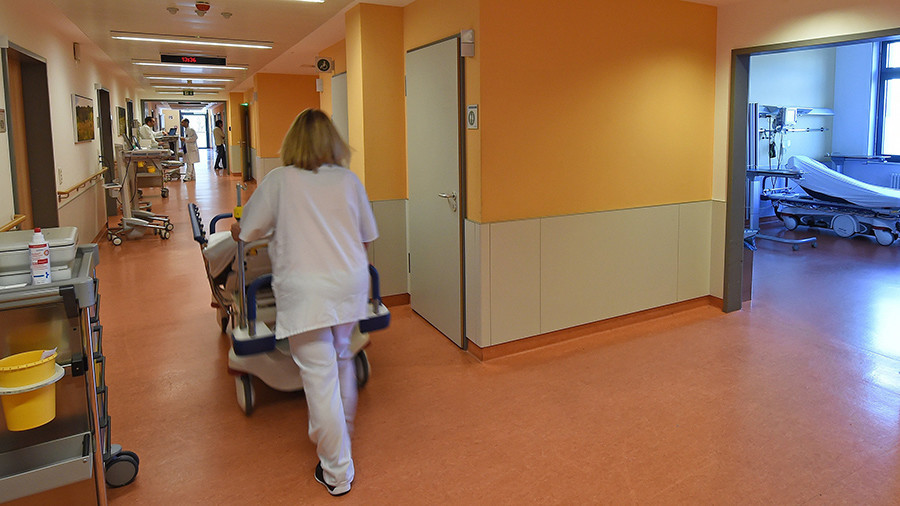 A nurse in the Indiana healthcare system has lost her job after an offensive tweet, which accused white baby boys of being future rapists, racists, and killers, was traced back to her account.
Taiyesha Baker lost her job over the weekend after being linked to several troubling posts online, according to the Indianapolis Star. Baker, who reportedly tweeted under the name 'Night Nurse,' became notorious for a racist tirade against mothers of white boys.
"Every white women raises a detriment to society when they raise a son. Someone with the HIGHEST propensity to be a terrorist, rapist, racist, killer, and domestic violence all star," tweeted Night Nurse, on an account (@tai_fieri) that has since been deleted.
Every son those women have "should be sacrificed to the wolves," she added.
Baker's tweet and the Night Nurse account were quickly deleted amid Indiana University Health's investigation into the November 25 rant. Another account using the same Twitter handle was reportedly created by a different person, who began posting new comments following Baker's dismissal.
IU Health System spokesman Jason Fechner would not confirm that Baker was fired, citing the healthcare provider's policy of disclosing employee information. The hospital said in a statement last week that it was looking into the incident and would take "appropriate action."
"IU Health is aware of several troubling posts on social media which appear to be from a recently hired IU Health employee," the hospital said Saturday. "Our HR department continues to investigate the situation and authenticity of the posts. During the investigation, that employee (who does not work at Riley Hospital for Children) will have no access to patient care."
A healthcare spokesman told WTTV that Baker was a registered nurse within the IU health but did not confirm if she was working with newborns at the hospital. The nurse claimed in previous social media posts that she worked in pediatrics. Public records show Baker was issued a nursing license on October 30 that will not expire until October 2019.
Baker is not the first person to lose a job over social media posts. In May 2017, Yale University placed June Chu, a Pierson College dean, on leave after students found a restaurant review she left on Yelp mocking servers as "morons' and referring to patrons as "white trash."
Chu's reviews were discovered after she sent a letter to students in the residential college announcing she had become Yelp Elite, according to Yale Daily News. Students then searched the review-sharing site and found messages from Chu over several years.
Another infamous cases was in 2013, when a communications director for the internet company Interactive Corp, Justine Sacco, made an insensitive tweet linking AIDS with race.
"Going to Africa. Hope I don't get AIDS. Just kidding. I'm white," tweeted Sacco.
She had only 170 followers, but her tweet was soon trending worldwide. By the time she landed, Sacco had a slew of texts and emails, among a note from her manager informing her she'd been fired.

You can share this story on social media: