Irish police probe terrorist link as Egyptian man goes on street rampage
One man was killed and two others injured in what Irish police are describing as a random street attack. An 18-year-old man from Egypt has been arrested.
The incident happened shortly before 9am on Wednesday in Dundalk, Co Louth, 80km north of the capital, Dublin. The dead man is believed to have been stabbed in the back by the assailant and gardaí (Irish police) confirmed that he is a 24-year-old Japanese national.
Two other men, both Irish, were hit with an iron bar – they are said to have suffered non-life threatening injuries. Gardaí were called to the scene and disarmed a man. He has been arrested on suspicion of murder and can be questioned for up to 24 hours, before officers must decide to release or charge him.
It is unclear how the arrested man arrived in the country, how long he was been there and whether he has associated with anybody. Gardai are satisfied, however, that he was in Dundalk town on January 1.
Irish state broadcaster RTE has reported that initial investigations indicate that the man may have applied for asylum in the UK but was refused, and entered Ireland. Speaking at a press conference this afternoon, Garda Chief Superintendent in Louth, Christy Mangan, said that while the attackers motives are unclear at this time "a terror attack is a line of enquiry," adding that the attack appear to be "random and unprovoked" and there is nothing to suggest that the victims knew each other or the attacker.
Mangan said that one weapon was recovered but the search continues for further weapons as it's believed the assailant may have been armed with two knives and a fencing post.
With regards to the victim, Mangan said that gardai will not be releasing any further details until the man's family has been informed, though he did add that the victim was attacked while on his way to work.
"It's very hard on the family when someone is walking to work and they get attacked and killed in a foreign country," Mangan said.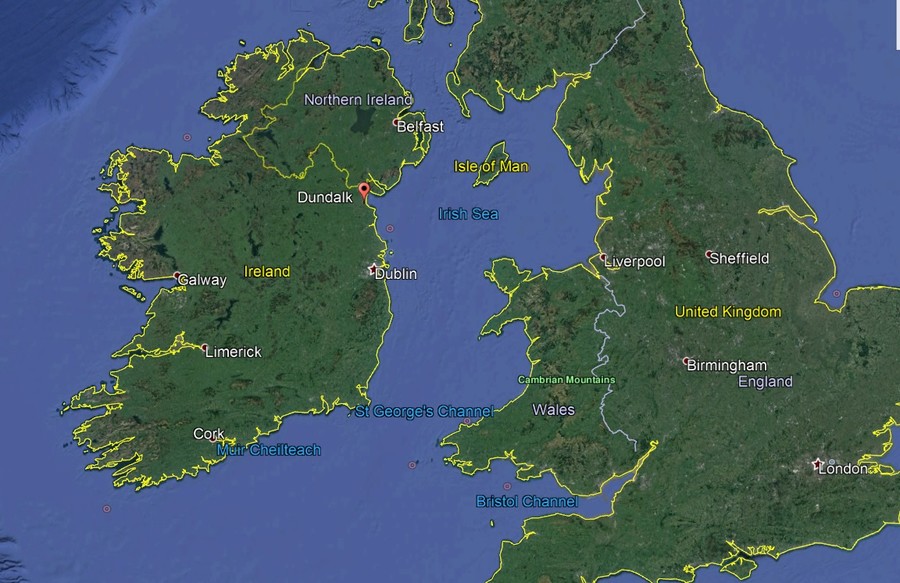 You can share this story on social media: