At least 48 killed as bus plunges from 'Devil's Curve' cliff in Peru (PHOTOS)
A bus carrying 57 passengers went over a 250-meter cliff on a narrow stretch of road in Peru known as the "Devil's Curve." At least 48 people have died.
The accident happened Tuesday just before noon along a curved highway when the bus, operated by the San Martín de Porres company, hit a tractor-trailer, Claudia Espinoza of Peru's voluntary firefighter brigade told AP.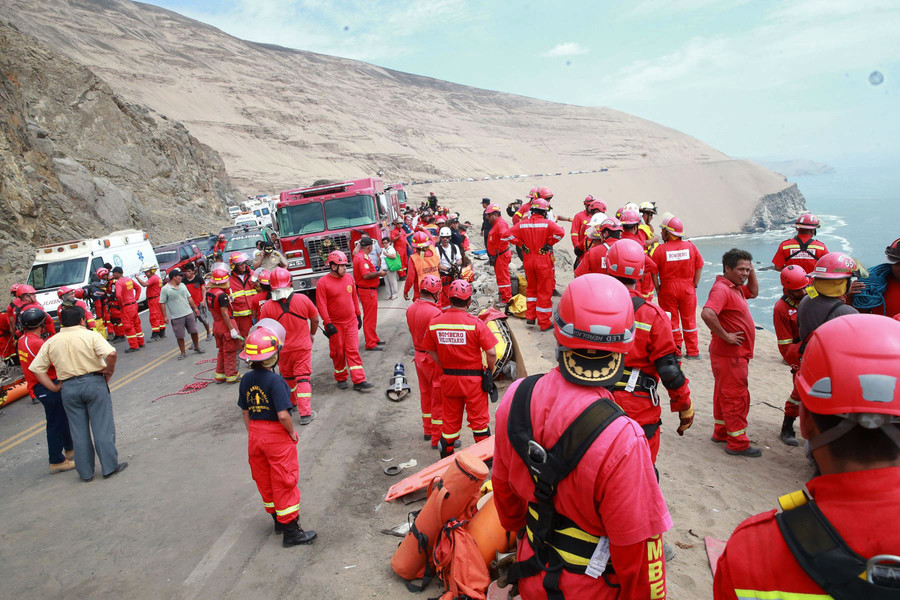 More than 200 rescuers, including firefighters, police and paramedics rushed to save the victims of the horrific incident which happened about 70 kilometers north of the capital, Lima. Two police helicopters and a Navy patrol boat were also sent to the rescue.
At least 48 people died in the crash, Huaral police division chief, Colonel Hernán Valdivieso told reporters. At least six passengers have survived the plunge, authorities said. Five of them were transferred by helicopter to Carrión del Callao Hospital. Four are in serious condition, while another victim appears to be stable. The sixth survivor was transferred to a hospital in Chancay town. Three passengers remain unaccounted for.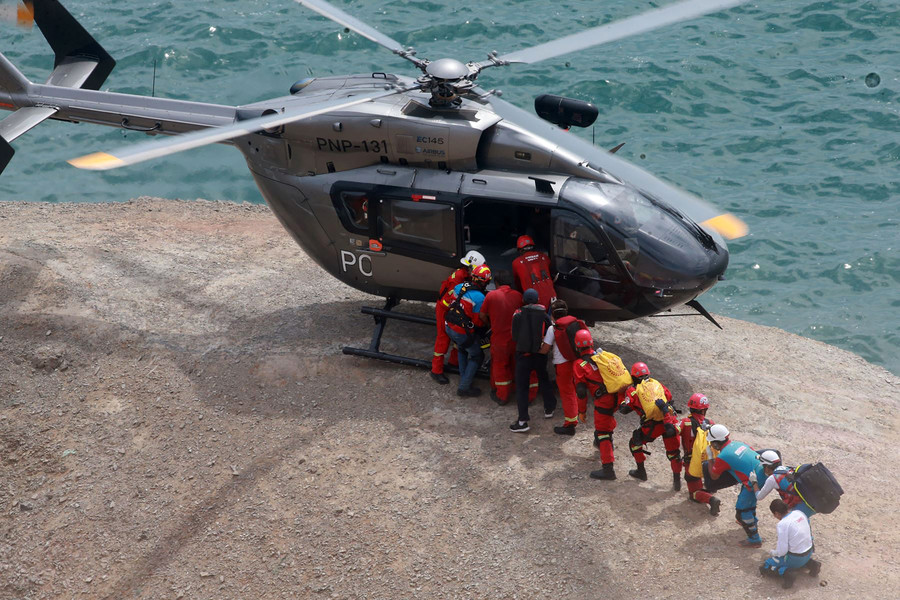 Road accidents are all too common in the South American country due to generally unsafe highways. Local police have launched an investigation into the incident.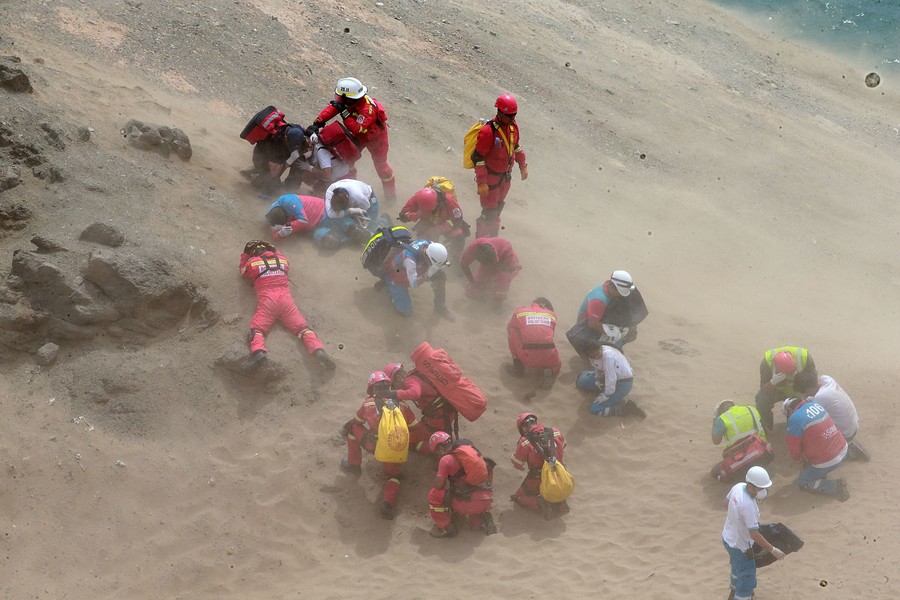 You can share this story on social media: