Waggy New Year! Russian MoD lets loose the dogs of war (VIDEO)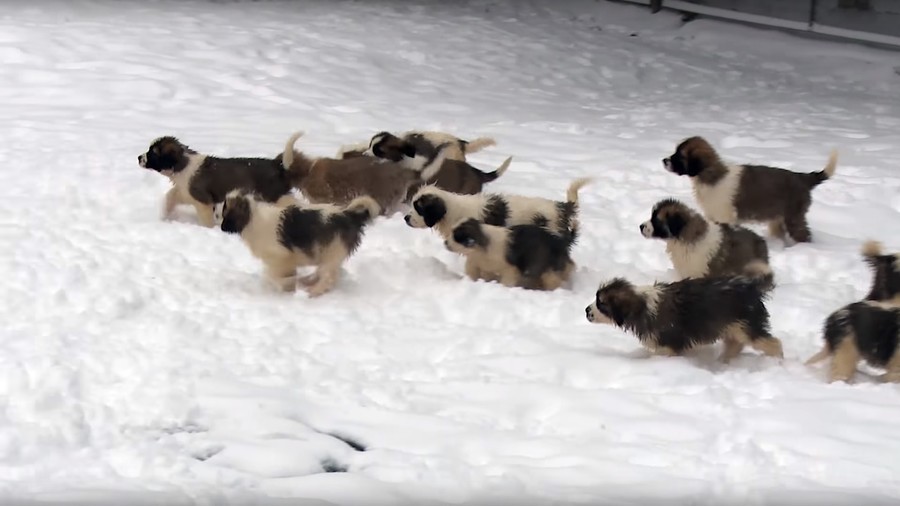 In their New Year's video, the Russian Armed Forces show off their canine colleagues, who seem to be just as happy giving a friendly lick as defending the Motherland.
Russia has long prided itself on the bravery and skill of its armed forces, but behind the 'Spetsnaz' commandos and state-of-the-art weaponry, there's also a side of the military we don't always see.
On Monday, the Russian Ministry of Defense released its New Year's video, in which its latest batch of recruits wished everyone a very happy 2018. In the video, they run and jump their way through unforgiving terrain to the sound of patriotic marching music, stopping only to get tasty treats and belly rubs.
Russian dogs have a long and decorated history of serving their country. During the Second World War, trained dogs carrying explosives would run under German tanks, and destroyed over 300 war machines at the cost of their own lives.
READ MORE: All the president's pets: Putin household celebrates new arrival (VIDEOS)
Today, around 3,000 canines serve in the Russian Armed Forces, which are trained to carry out tasks such as guard work and detecting mines. The 470th Dog Breeding Center outside Moscow is the most decorated in the country. In August, Aleksei Kurilov, a trainer from the center, and his four-legged friend Panda won the "True Friend" competition held during the International Army Games between Russia, Kazakhstan, Egypt, Belarus and Uzbekistan.
You can share this story on social media: