All the president's pets: Putin household celebrates new arrival (VIDEOS)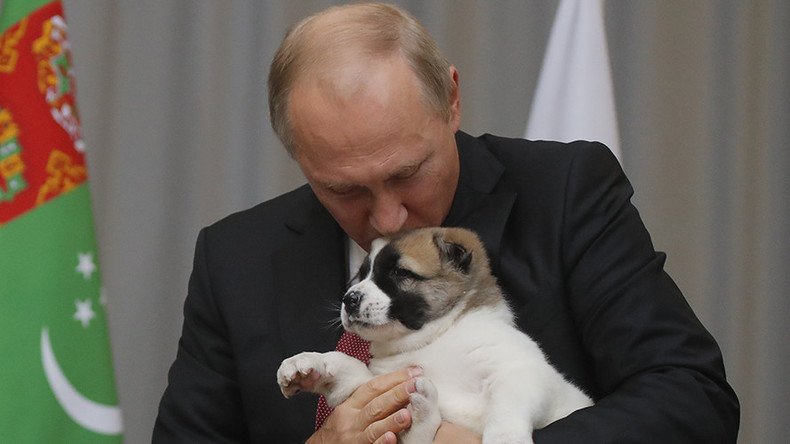 The president of Turkmenistan has presented Vladimir Putin with a belated birthday gift following their summit Wednesday – a home-bred Turkmen shepherd dog.
The Russian president, who celebrated his 65th birthday Saturday, had been meeting his Turkmen counterpart Kurbanguly Berdymukhamedov in Sochi to discuss energy markets when he was presented with the breed known as an 'alabai.'
Native to Central Asia, the dog is officially listed as part of Turkmenistan's national heritage and is traditionally used by shepherds to protect their flocks.
READ MORE: Holiday spirit: 12yo girl asks Putin for husky puppy for New Year…and gets it!
The alabai becomes the third pet in the Putin household, and another in a series of gifts presented by foreign leaders.
Yume
A gift from the governor of Japan's Akita Prefecture as a gesture of gratitude for Russia's assistance following the devastating tsunami in 2011, Yume, meaning 'dream' in Japanese, has proven a handful since taking up residence with the Russian president.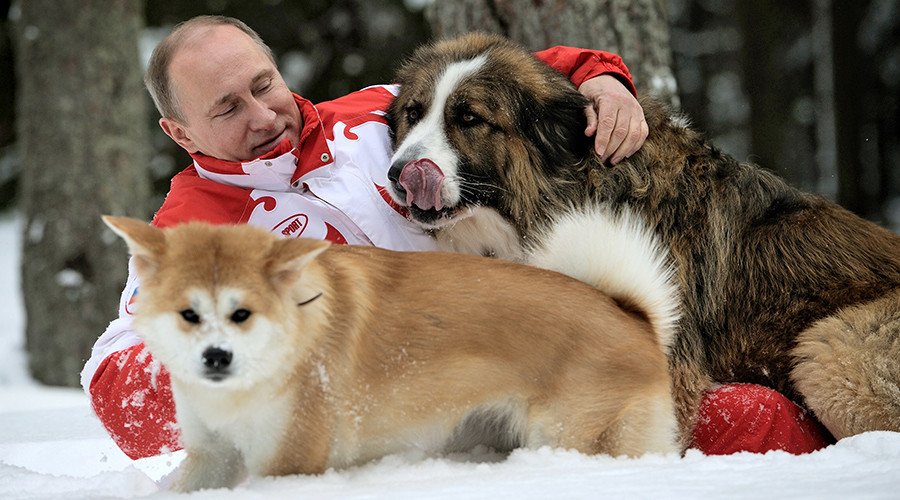 In December last year, Yume joined Putin as he greeted journalists from Japan's Nippon TV and the Yomiuri Shumbun newspaper ahead of an interview. Taking exception to the flashing lights and cameras, the dog growled and barked loudly at the assembled press pack, leaving journalists frozen to the spot.
"You were right to take caution," Putin later said to the journalists. "Yume is a no-nonsense dog. There are many people here, with camcorders running, lights shining and cameras clicking. She is being a guard dog."
Buffy
Putin was given his caramel-coloured Karakachan dog in November 2010 by then-Bulgarian Prime Minister Boyko Borisov to mark the signing of a series of energy deals.
The dog was later named 'Buffy' by Dima Sokolov, a five-year-old boy who suggested the name in a nationwide competition. Sokolov and his parents were later invited to Putin's residence in Novo-Ogarevo so that the boy and the dog could meet.
A spokesman for Putin denied reports he named the dog after the lead character in the TV show 'Buffy The Vampire Slayer,' rather he said he liked the way the name sounded.
Connie
Putin's beloved labrador Connie has sadly passed away, having been with his family since his first term as president. However, her time with the Russian head of state was not without its moments.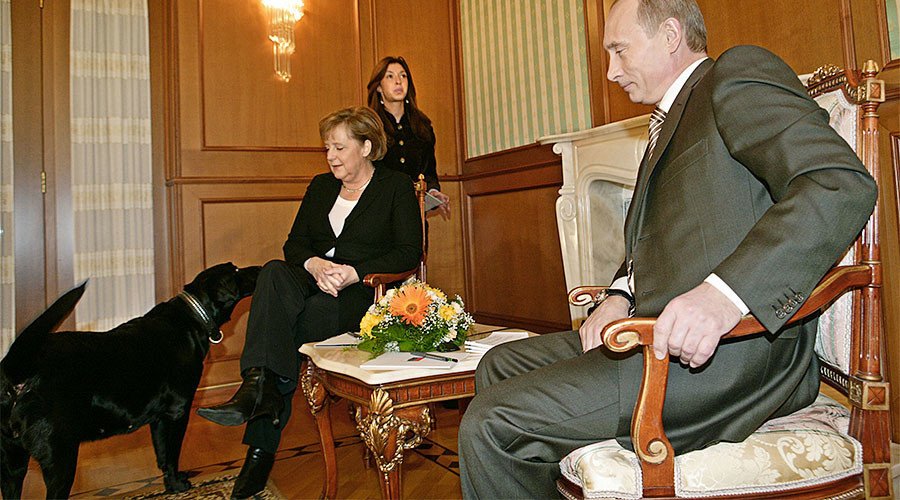 In 2007, Connie was allowed into the room during a photocall in Sochi with German Chancellor Angela Merkel. Merkel, who has a fear of dogs since being bitten as a child, was noticeably uncomfortable with the black labrador, growing even more agitated when Connie approached her.
Putin later apologized to the German head of state, saying he was not aware of her fear of dogs.
Arabian grey racehorse
In February, Kyrgyzstan President Almazbek Atambayev presented Putin with a grey Arabian racehorse during the Russian president's visit to the country.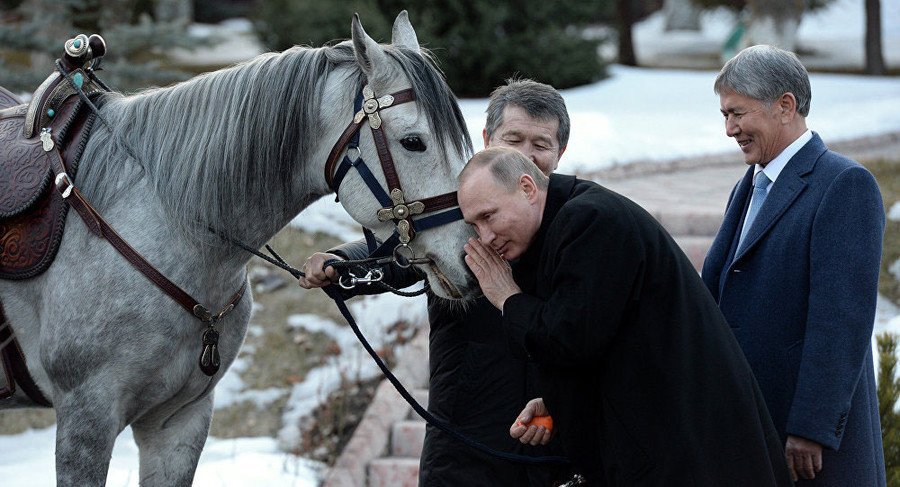 The Arabian breed is one of the top 10 most popular horse breeds in the world, dominating equestrian sports including endurance riding and show jumping.
You can share this story on social media: