Turkey launches probe into 'veiling party' at secondary school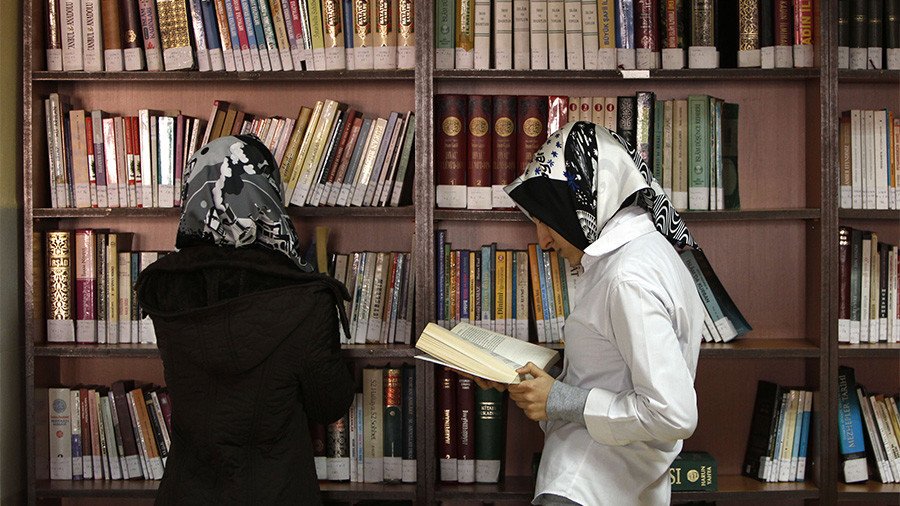 A school in Turkey is being probed following revelations that a teacher pressured girls to don headscarves. Photos of pupils attending 'parties' that promoted veiling emerged on social media.
Turkey's education directorate in the south eastern Sanliurfa province launched the investigation into a local secondary school after it was revealed that a teacher of religious culture and moral education was organizing what was later described as "veiling parties."
Photos of these events initially were posted on social media on December 29. The images showed girls, all wearing headscarves, holding heart-shaped small placards that promoted veiling and encouraged others to follow their example.
Bir okulda düzenlenen 'kapanma partisi'nde çocuklara türban takıp 'tesettürlü mutluyuz' yazıları verdiler.Facebook'taki 'Öğretmenler' adlı sayfada paylaşılan fotoğraflarda, çocuklara "Şükür ki kapandım", "Rabbimin emri diye yaptım"...https://t.co/ClYDXBjTYIpic.twitter.com/lYF7AESXA3

— Ötekilerin Postası (@otekilerpostasi) December 29, 2017
Some placards read: "I have veiled myself,""Luckily I have veiled myself,""Come on, you too veil yourself,""From now on, I am veiled," and "Thank God I am veiled." Others said, "The Lord has given me an order" and "I am happy that I am veiled." Some of the photos also show the girls wearing paper masks in addition to the veils.
The school administration said it was unaware of any such events and passed responsibility for the incident on to the teacher, who was identified by the local media as Gamze I. They referred to the event only as a "veiling party" without providing any further information.
"We cannot supervise all of the teachers at the same time… We have talked with the teacher that organized this event over the phone, she told us about the incident and said the demand for the event came from the students themselves," school management told the Turkish Hurriyet daily.
The incident caught the attention of Turkey's major opposition Republican People's Party (CHP), which took the matter to parliament. Party members argued that the photos showed that children at the school were exposed to "serious abuse."
You can share this story on social media: