2017: What did it meme for you?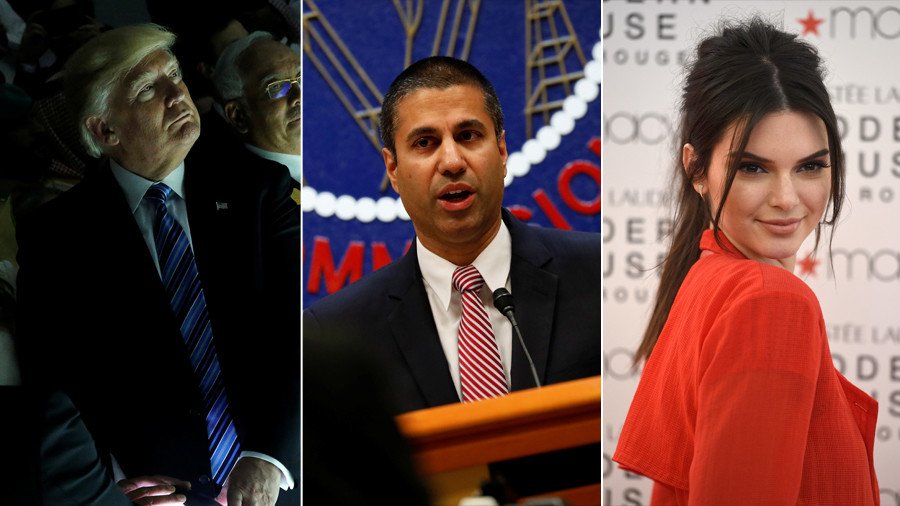 The past 12 months have been rough by most accounts, with geopolitical unrest, war, terrorism, and cybercrime dominating the headlines. Thankfully though, we have a plethora of bizarre memes to distract us from it all.
RT.com takes a look at the year that was 2017, as told through memes.
Trump's executive orders
Donald Trump's proclivity for executive orders, allowing him to bypass pesky regulations and the standard democratic process, was quickly turned into a worldwide meme sensation. It wasn't the first or last time Trump was derided via meme.
'Cash me outside girl'
Danielle Bregoli AKA 'Cash Me Outside' girl rose to internet infamy after appearing on the Dr. Phil show and challenging an entire audience to a fight outside the studio. Her meme-ification would help launch her budding music career.
White guy blinking
As world events took an increasingly bizarre turn, reaction gifs said more than words ever could in the face of such unpopular political events as the election of Donald Trump and the Brexit vote.
Drew Scanlon, a comedian and actor, provided what would be the visual accompaniment to many everyday situations with the now ubiquitous 'White guy blinking' gif, a cut from Giant Bomb's show, 'Unprofessional Fridays.'
White guy blinking, with more 245 million views, was one of Giphy's most viewed GIFs of 2017.
Roll safe
Kayode Ewumi's appearance on the BBC comedy series 'Hood Documentary.' The GIF format of Ewumi's most notorious gesture was often accompanied by awful life advice and has been viewed more than 144 million times.
The future liberals want
The original photo was taken on the NYC subway and featured a woman wearing a niqab sitting next to someone dressed in drag. The original source for the meme was posted by a now-banned Twitter account (/pol/ News Network @polNewsNetwork1) associated with trolling website 4chan.
Kendall Jenner's proposal for world peace
Kendall Jenner's tone-deaf Pepsi commercial caused outrage online, and rightly so. Rather than curing the world's ills with a can of soda, netizens instead chose to relentlessly deride the commercial until Pepsi were eventually forced to withdraw it.
READ MORE: Pepsi apologizes, pulls controversial Kendall Jenner protest ad
The orb
Trump's long-awaited meeting with Saudi royalty took a bizarre turn that no-one can fully explain.
READ MORE:Is Trump's glowing orb a 'witchcraft' conspiracy? (VIDEO, PHOTOS)
Trump vs CNN
Rather than just reporting the news, CNN often found itself center-stage this year, as Donald Trump's favorite media punching bag. When the president shared a gif from professional wrestling, he unwittingly sparked a major scandal in which CNN threatened to reveal the identity of the teenage boy who created the GIF. It was a strange year indeed.
READ MORE: Trump lays the smackdown on CNN in bizarre tweet (VIDEO)
'IT' returns
The 2017 adaptation of Stephen King's terrifying novel 'IT' couldn't have come at a better time, capturing the seemingly nightmarish media landscape perfectly.
Net Neutrality
The FCC's decision to repeal the Obama-era net neutrality rules dominated the headlines in US media but it wasn't until the chair of the organization, Ajit Pai, created a try-hard viral video that he earned a barrage of weaponized memes.
You can share this story on social media: