Bedouin tribe fights for indigenous land as Israeli govt demolishes their village for 122nd time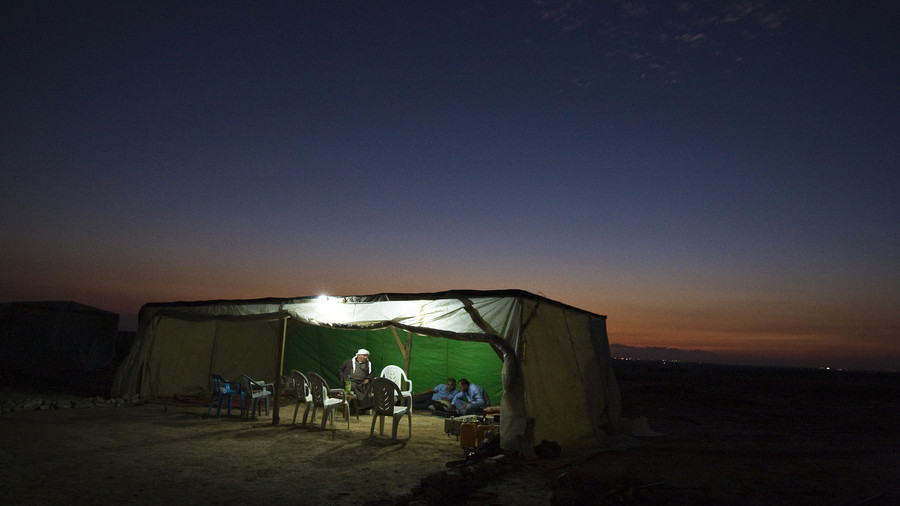 A Bedouin elder has been given ten months in prison and a hefty fine for trespassing on land his tribe claims to have lived on for 750 years. RT traveled to the disputed village, leveled by Israeli authorities 122 times.
Since its first demolition in July 2010, the village of Al Araqib in southern Israel has been demolished another 121 times in the Israeli government's struggle to root out the Arab Bedouin tribe that lives there. However, the Al-Turi tribe insists the land in the northern Negev Desert has always belonged to them, and their ancestors inhabited it 750 years ago.
"It will take years until this fight ends," village elder Abu Madiam,68, told RT, saying that Israel is trying to push the Bedouin tribe to give up their ancestral land. Last week, an Israeli court sentenced Abu Madiam to 10 months behind bars and a fine of 36,000 shekels ($10,000), finding him guilty of 19 counts of trespassing on state land, according to Haaretz.
"If I was Jewish, the soldiers wouldn't come here at six in the morning on a rainy day," Abu Madiam says. "They don't think that Bedouins are human beings. They don't care that Bedouins are citizens of this country."
Having rebuilt four tents, the remaining 250 villagers keep up their struggle against the government for their indigenous land. "This document is from 1905, the Ottoman era," Madiam says, showing papers he claims prove their land ownership. According to the Negev Coexistence Forum for Civil Equality (NCF), Al Araqib was established during the Ottoman period. They now fear for the fate of the tribal cemetery. "Everybody here is family," Abu Madiam says, adding that only Al Turi can be buried there.
READ MORE: Israel's 'imminent' village demolition leaves 700 Bedouin residents in limbo (VIDEOS, PHOTOS)
According to government figures, there are around 190,000 Bedouins in Israel. Most of them live in unrecognized villages in the Negev without basic infrastructure, as well as health and education services.
Apart from Abu Madiam's village, the government has torn down 28 Bedouin structures from the start of the year until August, Human Rights Watch (HRW) said. The Bedouin population, HRW says, suffers "discriminatory home demolitions," despite living there before Israel was created in 1948.
You can share this story on social media: