2017 could be Mexico's bloodiest year since records began, govt. figures show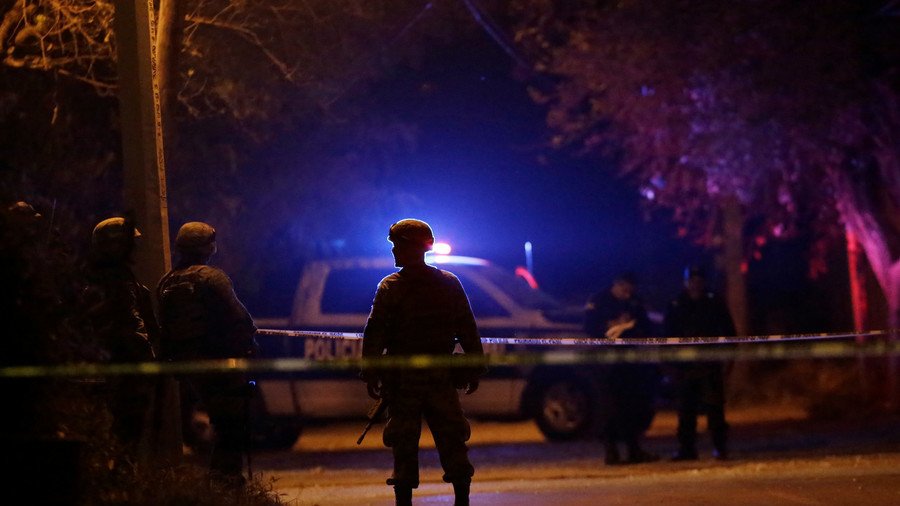 This year is on track to be Mexico's deadliest in years, with over 26,500 intentional homicides to date already, according to preliminary figures released by the ministry of the interior.
Official statistics released Friday show the number of homicides from January to November standing at 26,573, just shy of 2011's horrific total of 27,199 killings. The states of Guerrero, Mexico and Baja California, ravaged by drug war violence, are the worst affected, with over 2,000 homicides recorded in each. Should it bypass the 2011 total, it would become the highest figure since records began two decades ago in 1997.
According to estimates from El Pais and other sources, this means 2017 will close with an average of around eighty murders taking place each day.
The staggering death toll may have even surpassed actual war zones, according to the International Institute for Strategic Studies' annual Armed Conflict Survey. It recorded some 23,000 violent deaths in Mexico in 2016, compared to 17,000 in Afghanistan and 16,000 in Iraq, although, as the Mexican government has pointed out, it's not exactly clear how many of those killings can be linked to organized crime.
Nevertheless, the widespread lawlessness induced by the drug cartel feuds has claimed the lives of not only soldiers, gang members and police, but also innocent people. On Monday night, Juan Luis Lagunas Rosales, 17, a popular social media star known as the "Pirate of Culiacan," was gunned down at a bar in Jalisco state after making a video which angered a crime boss.
Mexico was also the deadliest country in the world for journalists outside of a declared war zone in 2017, according to the Committee to Protect Journalists, with at least 14 reporters killed. One of those murders was Javier Valdez, an internationally acclaimed journalist who was shot dead in May just a short walk from his office in Culiacan, Sinaloa state, home to one of the country's most powerful drug cartels.
READ MORE: Philippines' Duterte offers to host world summit on human rights amid notorious 'war on drugs'
US President Trump has portrayed the Mexican drug crisis as a threat to America's national security, using the drug cartel menace to gather support for his controversial border wall. It's unclear, however, how much good a wall will actually do. The Drug Enforcement Administration (DEA) noted last year that most illicit shipments came through official border crossings between Mexico and the US, while other smuggling methods, such as tunnels, can be used to breach barriers and border patrols.
You can share this story on social media: