5.2 magnitude quake hits southern Iranian province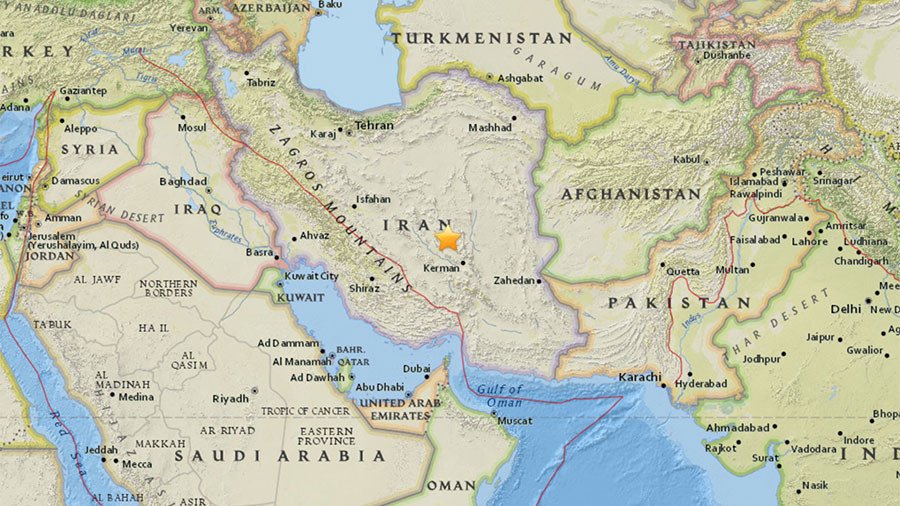 A 5.2 magnitude earthquake has struck Iran's southern province of Kerman.
The quake hit 51 kilometers northwest of the town of Ravar, according to the US Geological Survey, with a depth of 10 kilometers (6.2 miles).
Rescue teams have been dispatched to Kouhbanan which is at the epicenter of the quake, Reuters reports. No fatalities have been reported according to Iranian state TV.
The quake is the latest in a series to hit the province. The town of Hejdak was struck less than two weeks ago, while a 6.0 magnitude earthquake hit on December 1.
Elsewhere in the quake prone country, a 5.2 magnitude tremor struck as recently as Wednesday night. Two people were killed and 117 were injured after the earthquake hit a town near the capital Tehran.
READ MORE: Moment deadly earthquake rocked Iraq & Iran caught on VIDEO
The Iranian city of Sarpol Zahab, along the border with Iraq, was hit by a highly destructive earthquake on November 12.
Over 500 were killed and a further 8,000 were injured across Iran and Iraq. The 7.3 magnitude quake was the deadliest in 2017.
You can share this story on social media: