Moment deadly earthquake rocked Iraq & Iran caught on VIDEO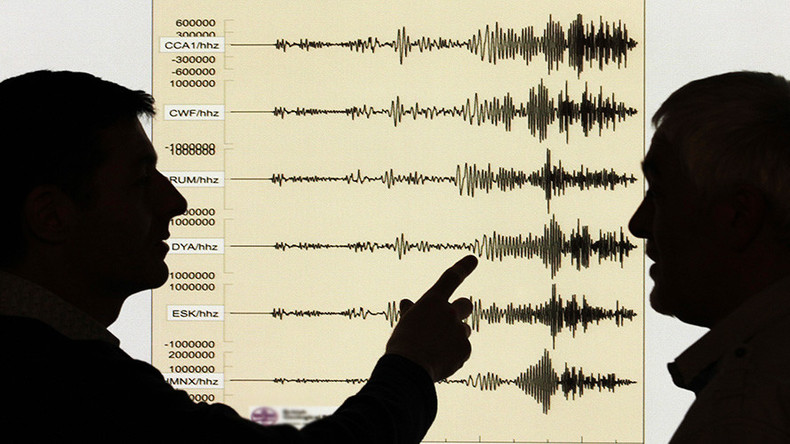 Footage has emerged of the moment shockwaves swept through parts of Iraq and Iran after a 7.3 magnitude earthquake struck the area Sunday.
FOLLOW LIVE UPDATE: Deadly quake hits Iran & Iraq
The epicenter of the large quake was located southeast of the Iraqi city of As-Sulaymaniyah, according to the US Geological Survey(USGS).

While the full extent of the damage is unclear, a number of images have emerged purportedly showing the exact moment the quake hit.

Kurdish Rudaw Media Network has obtained footage of people fleeing a cafe as the ground beneath them shakes with the power of the 7.3 earthquake. A second clip appears to show how the Kurdistan channel's news was interrupted by a series of terrifying tremors.

READ MORE: Reports of deaths and injuries as 7.3 magnitude earthquake strikes Iran-Iraq border
You can share this story on social media: