Deadly quake hits Iran & Iraq: 400+ killed, over 6,700 injured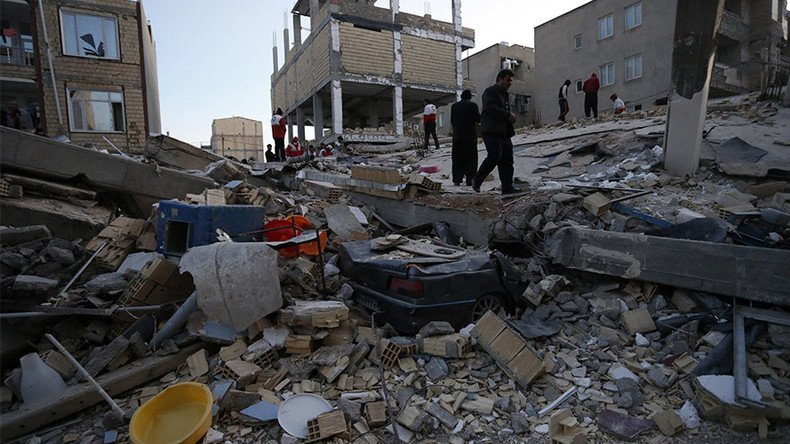 Hundreds of people have been killed and thousands injured in Iran and Iraq, according to early estimates by local officials, after a 7.3 magnitude earthquake struck the region on Sunday.
13 November 2017

14:51 GMT

The death toll from the earthquake in western Iran has jumped to 407 people, with over 6,700 others injured, Iranian Press TV reports.

08:55 GMT

Iran now says that 328 have died in the earthquake, local news agencies and state TV report, citing the National Disaster Management Organization.

06:52 GMT

New data provided by Tasnim now indicates that at least 211 people have been killed and over 2,500 injured in the earthquake in Iran, according to officials from Kermanshah province.

05:24 GMT

The death toll from the quake in Iran has risen to 164, with over 1,600 injured, Tasnim News Agency reports, citing Behnam Saeedi, a spokesman from the Iranian Disaster Management Organization.

04:29 GMT

People in quake-affected areas must refrain from entering damaged buildings, Iranian authorities have warned.

04:16 GMT

The Supreme Leader of Iran, Ayatollah Khamenei, conveyed his condolences to the Iranian people, assuring that all civilian and military organization are helping with the rescue effort, ISNA reported.

02:21 GMT

The deputy governor of Kermanshah province said his region faces a "shortage of physicians," saying, that those who needed surgery will have to be transferred to the regional capital, ILNA reported.