Dozens killed as 7.3 magnitude earthquake strikes Iran-Iraq border region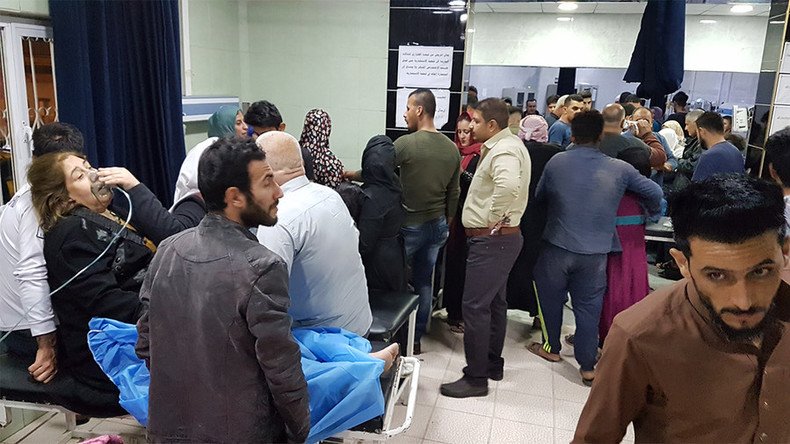 A 7.3 magnitude earthquake and several aftershocks have struck on the border of Iran and Iraq. Dozens of people were killed in the two countries and hundreds more injured, according to local officials.
FOLLOW LIVE UPDATE: Deadly quake hits Iran & Iraq
At least 141 people were killed and over 850 injured in Iran, said a spokesman for Iran's National Disaster Management Organization,Behnam Saeedi, but the exact number of casualties is yet to be determined. At least 97 people were killed and over 200 injured in Iran's Kermanshah province alone, according to local officials.
Across the border in Iraq, at least four people died in the Iraqi Kurdistan region, according to the Kurdish health minister. At least 50 people were injured in the town of Darbandikhan in Sulaymaniyah province alone, spokesperson for the suburban districts, Iqbal Mohammed, told Rudaw.
The epicenter of the quake was located some 25 km below the surface, according to the USGS. The earthquake was initially reported by the USGS as being of 7.2 magnitude.
"There are no accurate figures because of increasing numbers of the injured. Some peoples' houses have collapsed. We don't know whether there were people inside them," the Mayor of Darbandikhan, Nasih Mala Hassan, said as quoted by Rudaw.
Witnesses reported on social media that they felt the shocks as far as Baghdad and Mosul. Some have spoken of having felt the tremor in Kuwait.
Iran's state TV reported that at least eight villages were damaged in the earthquake. "The quake was felt in several Iranian provinces bordering Iraq ... Eight villages were damaged ... Electricity has been cut in some villages and rescue teams have been dispatched to those areas," the report said.
Iran's President Hassan Rouhani has tasked the country's Interior Ministry with addressing "as soon as possible the needs of residents of the country's western areas, affected by the earthquake," his press service said.
You can share this story on social media: