'ISIS-linked' man suspected of plotting car-ramming attack detained in Germany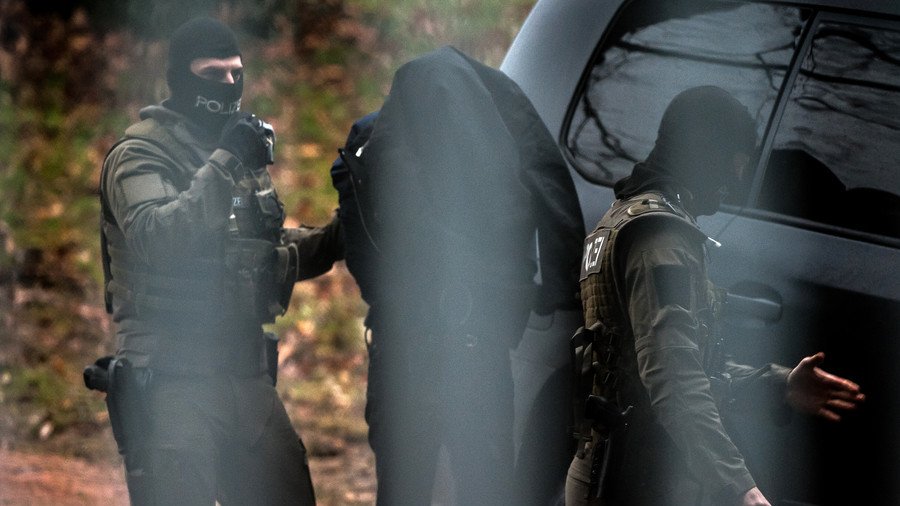 German police have detained a man who they believe was plotting a car-ramming attack near an ice-skating rink in the city of Karlsruhe. He reportedly has connections to Islamic State (IS, formerly ISIS).
Investigators say that preliminary information suggests the man, identified as 29-year-old German citizen 'Dasbar W.,' planned to ram a vehicle into the stands near the ice-skating rink, which is located in the center of the southwestern city of Karlsruhe. He allegedly scouted the location in August and had unsuccessfully tried to get a job as a delivery driver, which would have given him access to the area and a vehicle.
The suspect is also said to have been distributing IS propaganda videos and promoting its ideology in Whatsapp group chats. Prosecutors say he traveled to Iraq twice between 2015 and July 2017 to join IS and undergo firearms training. They also say he carried out reconnaissance missions for militant attacks in the city of Erbil in Iraqi Kurdistan.
"The accused, Dasbar W., is strongly suspected of having supported the terrorist group Islamic State on numerous occasions and therefore becoming a member of it," prosecutors said in a statement. He is "strongly suspected of plotting a violent action."
Dasbar W. was closely monitored by authorities ahead of his arrest on Wednesday. "We were faced with a very serious threat, which we approached with vigilance," Baden-Württemberg Interior Minister Thomas Strobl told the German Press Agency (DPA). The suspect was brought before a federal court on Thursday.
The suspect's arrest came a day after the one-year anniversary of the Berlin Christmas market attack, which killed 12 people and wounded hundreds of others. It also comes after authorities in Berlin raided the homes of suspected IS members last week, seizing evidence. Germany has been on high alert since last year's Christmas market attack, with intelligence chief Hans-Georg Maassen stating earlier this month that security services are facing a record number of Islamists.
You can share this story on social media: