German police arrest 19yo Syrian suspected of plotting high-profile attack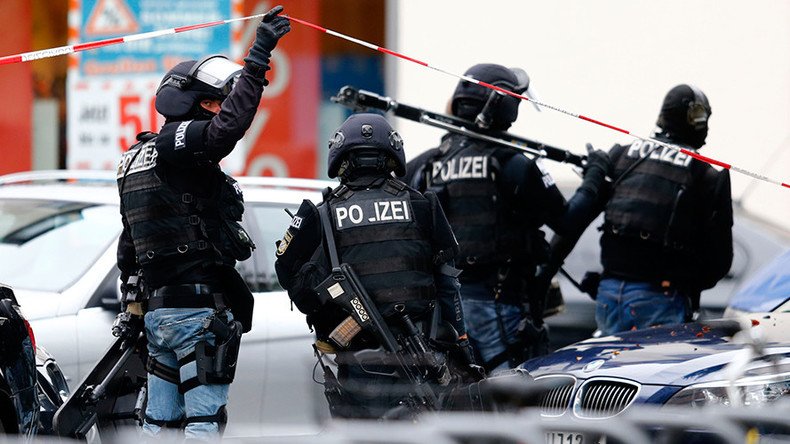 German counterterrorism police have arrested a 19-year-old Syrian suspect who nurtured "concrete plans" to carry out an attack by detonating an explosive device with the aim of killing as many people as possible, the federal prosecutor's office said.
The Syrian man, identified by the Federal Prosecutor's Office (GBA) as Yamen A, 19, was arrested in the early morning of Tuesday in the northeastern town of Schwerin "on suspicion of preparing a serious act of violence against the state."
"According to the findings [available] so far, Yamen A made the decision to detonate an explosive device in Germany no later than July 2017 in order to kill and injure as many people as possible," the statement reads.
The 19-year-old, who harbored "concrete plans" to prepare an "Islamism-motivated" terrorist attack, began buying parts and chemicals needed to manufacture an improvised explosive device, the GBA added. It is still unclear if he had identified any specific target for the attack.
It is unknown whether the man was a member of a terrorist organization, the prosecutor's office said.
In December 2016, Germany had its first deadly attack claimed by Islamic State (IS, formerly ISIS/ISIL), in which 24-year-old Tunisian national Anis Amri plowed a truck into a crowded Christmas market in Berlin, killing 12 people. More terrorist plots have been attempted or foiled since then.
Meanwhile, German secret services have recently warned the country is likely to see more terrorist attacks carried out by Islamists. "We must expect further attacks by individuals or terrorist groups," Hans-Georg Maassen, head of the Federal Office for the Protection of the Constitution (BfV) chief, said in early July. "Islamist terrorism is the biggest challenge facing the BfV and we see it as one of the biggest threats facing the internal security of Germany."
Earlier in October, German federal prosecutors said they have been overwhelmed with hundreds of terrorism cases, with a figure marking a fourfold increase since 2016. So far this year, prosecutors have had to deal with over 900 terrorism-related cases, around 800 of which involve radical Islamists, the federal prosecutor's office told Die Welt's Sunday edition last week.
These cases include not only plots to attack Germany, but also jihadists leaving the country to fight in Iraq and Syria. Some 950 people have left Germany for warzones in the Middle East, according to the BfV.
You can share this story on social media: