'Shockingly brutal': Suu Kyi could be culpable for Rohingya genocide says UN human rights chief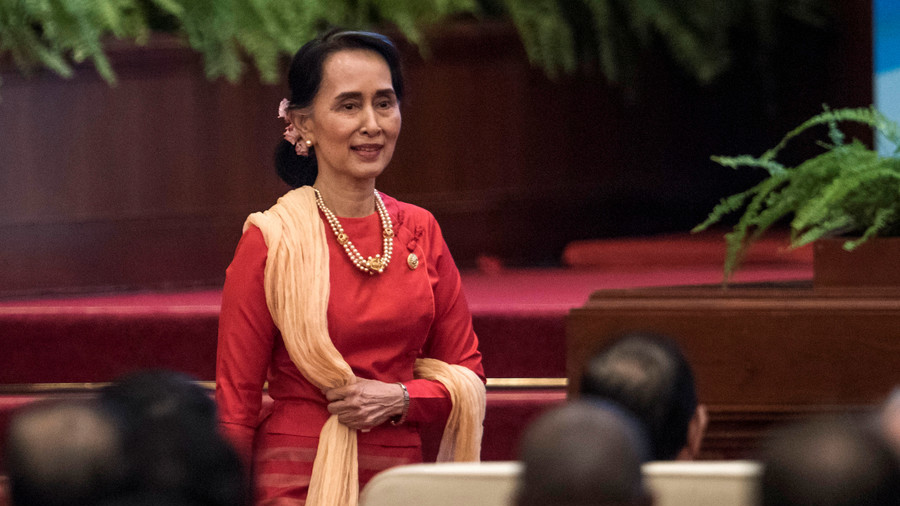 Aung San Suu Kyi and the head of Myanmar's military junta, General Aung Min Hlaing, could face future genocide charges for the ethnic cleansing of Rohingya Muslims in Myanmar according to the UN human rights chief.
Zeid Ra'ad Al Hussein, the United Nations High Commissioner for Human Rights – while not in a position to level charges himself – believes the sheer extent of the "shockingly brutal attacks" against the Rohingya in the Rakhine region of Myanmar warrants serious investigation by the international community in future.
"Given the scale of the military operation, clearly these would have to be decisions taken at a high level," Hussein told the BBC. "I mean the stakes are so enormous. This sort of flippant manner by which they respond to the serious concerns of the international community is really alarming."
By the start of December, approximately two thirds of the total Rohingya population had fled the violence in Myanmar which began in August. Over 650,000 Rohingya refugees flooded Cox's Bazar in Bangladesh, 60 percent of whom were children reports Relief Web.
"For obvious reasons, if you're planning to commit genocide you don't commit it to paper and you don't provide instructions. The thresholds for proof are high," he said. "But it wouldn't surprise me in the future if a court were to make such a finding on the basis of what we see."
This "could just be the opening phases of something much worse," Hussein said, warning of a potential religious conflict brewing between Muslims and Buddhists in the region.
There were widespread calls from some in the international community for Suu Kyi to intervene months before the violence broke out this summer.
"I appealed to her to bring these military operations to an end," Hussein said of the outbreak of violence in the Rakhine region in October 2016. "I appealed to her emotional standing… To do whatever she could to bring this to a close, and to my great regret, it did not seem to happen."
The UN Special Rapporteur on human rights in Myanmar, Yanghee Lee, also issued a public warning urging restraint in the region two weeks before the outbreak of violence.
Reports spoke of entire villages being razed to the ground, systematic rapes and thousands of unlawful killings. The ethnic cleansing was even visible from space.
While Suu Kyi has little to no power over the ruling military junta, her position as an internationally-recognized human rights champion was seen as enough authority to bring her country's military to task. Suu Kyi won the Nobel Peace Prize in 1991 and was under house arrest for nearly 15 years before her release on November 13, 2010.
Under Myanmar's constitution, the military "controls the home, defence and border-affairs ministries, as well as the country's security forces and civil service." Suu Kyi is also barred from holding the office of president as her sons are foreign citizens.
Fellow Nobel Laureate Malala Yousafzai has also publicly criticized Suu Kyi's handling of the crisis.
"Over the last several years, I have repeatedly condemned this tragic and shameful treatment," Malala wrote on Twitter. "I am still waiting for my fellow Nobel Laureate Aung San Suu Kyi to do the same. The world is waiting and the Rohingya Muslims are waiting."
US Secretary of State Rex Tillerson has also decried the situation, claiming that Myanmar's military had committed "horrendous atrocities" against "hundreds of thousands of men, women and children [who were forced] to flee their homes," according to The New York Times.