First female ambassador to Saudi Arabia will send 'clear signal' to Riyadh, says Belgium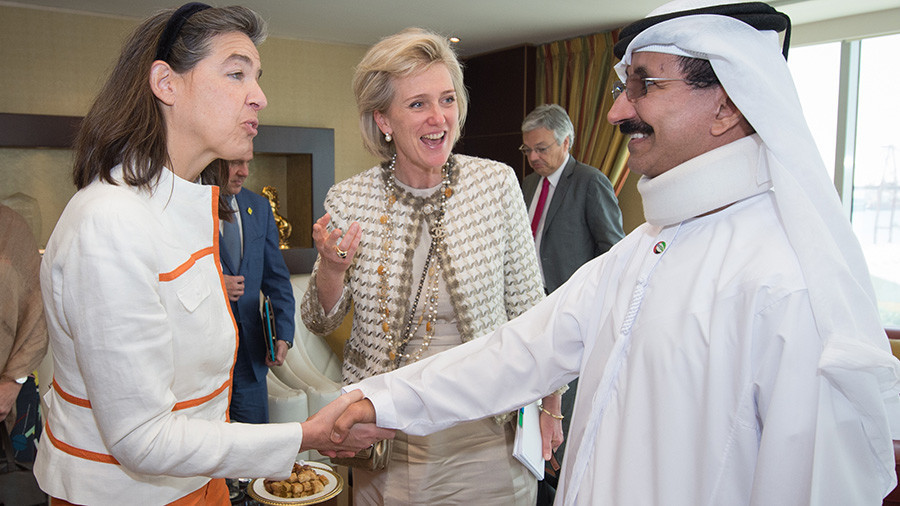 Belgium has become the first country to make its ambassador to Saudi Arabia a woman. Brussels says the move sends a "clear signal" to Riyadh – or perhaps atones for helping elect Saudi Arabia to a UN women's rights panel in April.
Dominique Mineur, who currently serves as Belgium's ambassador to the United Arab Emirates, is expected to make the move to Riyadh this summer.
According to Belgian government officials cited by Belgian public broadcaster VRT, the ground-breaking appointment sends a "clear signal" to the gynosceptic Kingdom.
Saudi Arabia has one of the world's poorest women's rights records. In the limited circumstances in which Saudi women are permitted to work, they are not allowed to mingle with members of the opposite sex. They also need signed permission from a male "guardian" in order to travel unchaperoned. All Saudi women are forbidden from appearing in public without wearing a hijab – a full-length head covering. Saudi restaurants are segregated by gender, and a woman's testimony in Saudi court is seen as less valuable than that of a man.
Belgium's "signal" comes months after a highly-criticized April vote that helped Saudi Arabia secure a seat on a United Nations women's rights commission.
At the time, Prime Minister Charles Michel said that he "regretted" Belgium's vote and "if we could do it again and if we would have the chance to discuss it at government level, I of course would have argued that we not approve this."
Not everyone is so dismissive of Saudi Arabia and its human rights record, however. Crown Prince Mohammad bin Salman has been hailed by brave thinkers such as Thomas Friedman as a fearless reformer and visionary. In September, Salman signed a royal decree which allowed the issuing of driver's licenses to women. Starting next year, women will also be authorized to ride motorcycles.
You can share this story on social media: