Cow-nterintelligence: Farmer faces 'spy' charges for wiretapping his cow
Buying something on popular Chinese trading platform AliExpress has apparently become a dangerous business in Russia. A local farmer could be facing a hefty fine or time in jail for ordering a GPS tracker to 'spy' on… his cow.
Yevgeny Vasiliev from the village of Lopatki in Russia's Kurgan Region owns a farm, from which he makes a living to support his family. The 39-year-old farmer, who suffers from asthma, wanted to make it easier to find his wandering cow around the village. For this purpose, he decided to buy a GPS tracker on China's AliExpress at the beginning of 2017, as the same device was much more expensive in Russia.
However, the order turned into a nightmare for the farmer and his family. Vasiliev received a parcel containing the GPS tracker, which cost him 390 rubles (less than $7), in September after a long delay. The man did not realize that at this very moment he became a "spy," as the GPS tracker turned out to have a small microphone, which can allegedly be turned on remotely.
The use of such devices is considered spying in Russia, but the man had no idea that he was buying something illegal as the description of it – written in poor Russian – said nothing about the microphone.
As soon as Vasiliev left the post office with the device, Russian Federal Service (FSB) officers were waiting for him outside. "When I received the tracker and went out, the FSB servicemen approached," Vasiliev told RT. He was told that he had bought an illegal device and was asked for an explanation.
The farmer sought to conceal nothing, and showed the officers his computer and details of the order on AliExpress. He even explained that he had intended to use the purchase to keep track of a cow. Despite this, he later faced charges for buying "special technical equipment for sourcing unofficial information." If found guilty, he could face a fine of 200,000 rubles ($3,391) or a prison sentence of up to four years behind bars.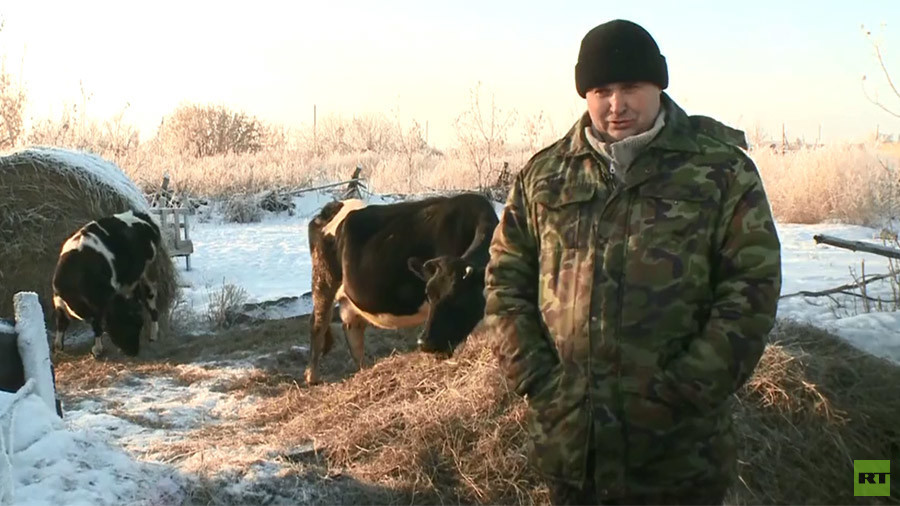 "But who can I wiretap in the village?" Vasiliev wondered. He added that, even if he wanted to do it, the device needs a SIM card and could therefore easily be tracked by police.
The case was widely reported by Russian media, prompting people with similar experiences to contact him. None of these had been aware that buying something from AliExpress could constitute wrongdoing, according to Vasiliev. The farmer said all of them had pleaded guilty in order to minimize the penalty, but he want to contest the charge and prove his innocence.
He said that many Russian shops sell the same GPS trackers, but nobody is considered to be a criminal for buying them there. "A similar device is offered in Russian online stores. I called several shops and they assured me that they have a license for the tracker. So, if I had bought it there, I would have had no problems, but if ordered the same tracker in China I am a criminal?" Vasilev told RT.
You can share this story on social media: