Horse-riding Russian postwoman becomes face of AliExpress in China (PHOTOS)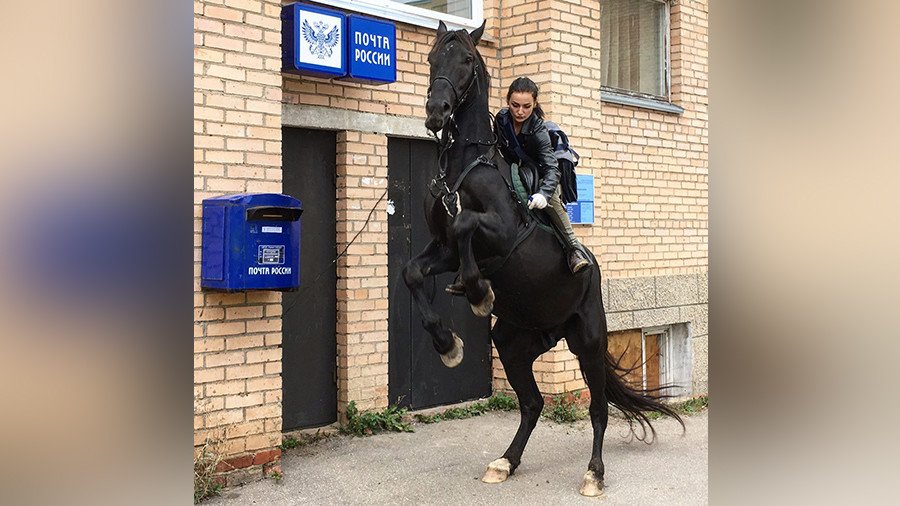 A Russian postwoman who delivers mail to villages around Moscow on horseback has become the face of online trading platform AliExpress. She gained two million fans in China after a documentary about her job aired on a Chinese channel.
Maria Rubtsova from Moscow relocated to the capital's suburbs to work for the Russian Post in 2015. Now, the 24-year-old is delivering mail to eight villages in her area. Unlike other carriers, she doesn't walk on foot or ride a bicycle but rides a black horse named Cosmos to make her deliveries.
"The young woman impressed the officials from the Chinese company [AliExpress] … After the documentary about the amazing postwoman was released in China, she gained almost two million fans," Russian Post said in a statement.
A report about the horse-riding postwoman filmed by China's CGTN TV channel was aired in October. The channel reported that 90 percent of all packages delivered by Maria come from Chinese online stores. The horsewoman was even a guest at the Global Shopping Festival event held in Shanghai last weekend.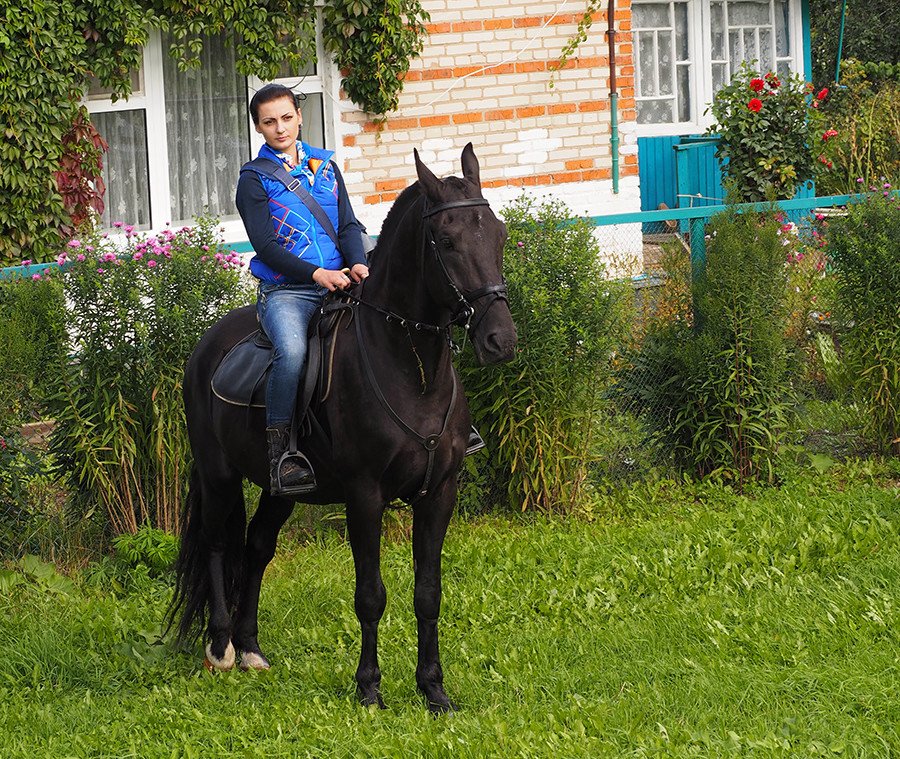 "I'm sure that I won't only get pleasant impressions of China, but also receive new tips about how the online trade is organized," Rubtsova said ahead of her trip.
Apart from her job, Maria takes care of two horses, a calf, goats, ducks, hens and three dogs.
AliExpress, owned by Chinese online retailer Alibaba, is the most popular shopping website in Russia with a monthly customer base estimated at 15 million people. The company has attracted more than 100 million international shoppers since it started in 2010, according to the president of Alibaba's business-to-business unit Dai Shan.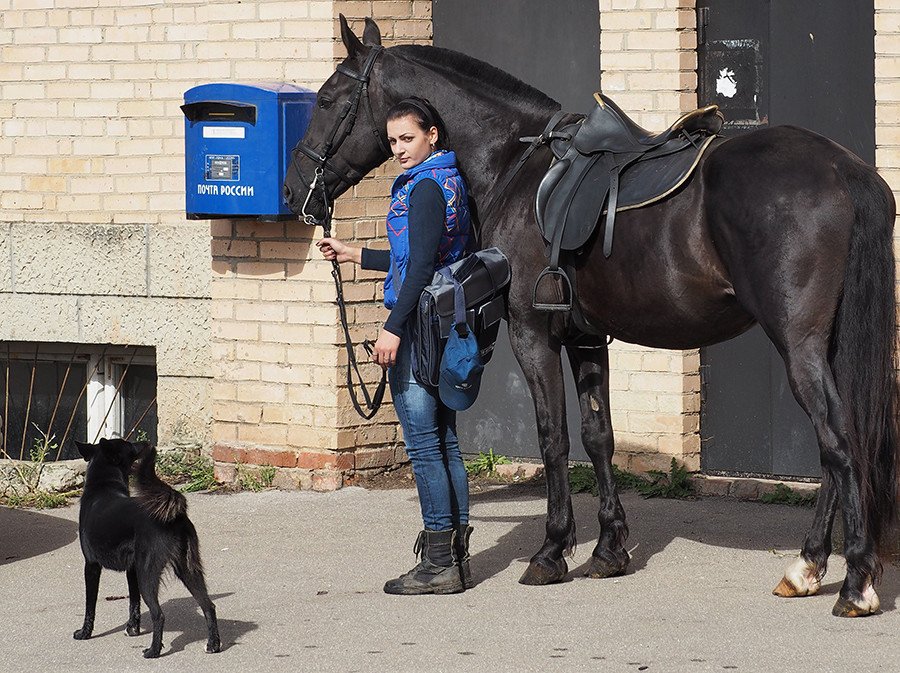 You can share this story on social media: