Germany bans smartwatches for children over spying & hacking concerns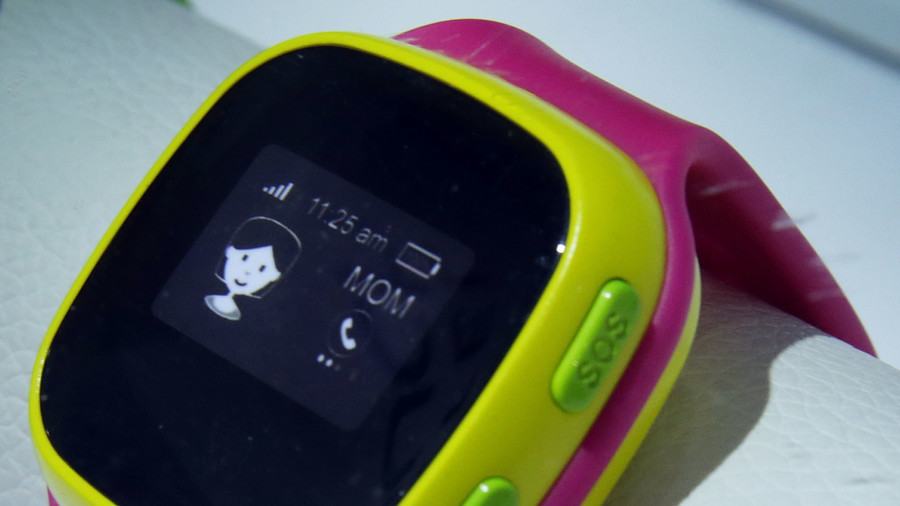 Germany has banned smartwatches for children for violating the country's surveillance laws. The watches can be hacked and used to track and spy on children.
The Federal Network Agency (Bundesnetzagentur) called on parents to destroy any children's smartwatches they may have. In Germany, a number of providers sell smartwatches targeted towards children between the ages of five and 12. The watches usually have a sim card and are controlled through an app, and have what the FNA described as a "baby monitor" or "monitor function" to allow the watch to be used as a listening device.
"Via an app, parents can use such children's watches to listen unnoticed to the child's environment and they are to be regarded as an unauthorized transmitting system," Jochen Homann, president of the FNA, said. "According to our research, parents' watches are also being used to listen to teachers in the classroom."
It isn't just parents listening in on their children that has the FNA worried though, as the smartwatches could also be hacked by strangers with more nefarious agendas. The Norwegian Consumer Council (NCC) recently warned some children's watches, like Gator and GPS for Kids, had issues with a lack of encryption for storing and transmitting data. This means children using the watches are at risk of being tracked or surveilled.
The FNA said it had already taken action against a number of companies selling the watches on the internet. The telecoms regulator also advised schools to pay attention to watches that have an "interception function."
In February, the FNA banned a children's talking doll, citing risks that its software could be hacked. The 'My Friend Cayla' doll lets children access the internet through speech recognition software. The FNA said it was an "illegal espionage apparatus" and advised parents to "destroy" the doll if they already had one.
In 2015, toy maker VTech's children's app store was hacked, which exposed children's photos and chats to hackers.
You can share this story on social media: