Russian military delegation arrives in N. Korea, scouting any chance for dialogue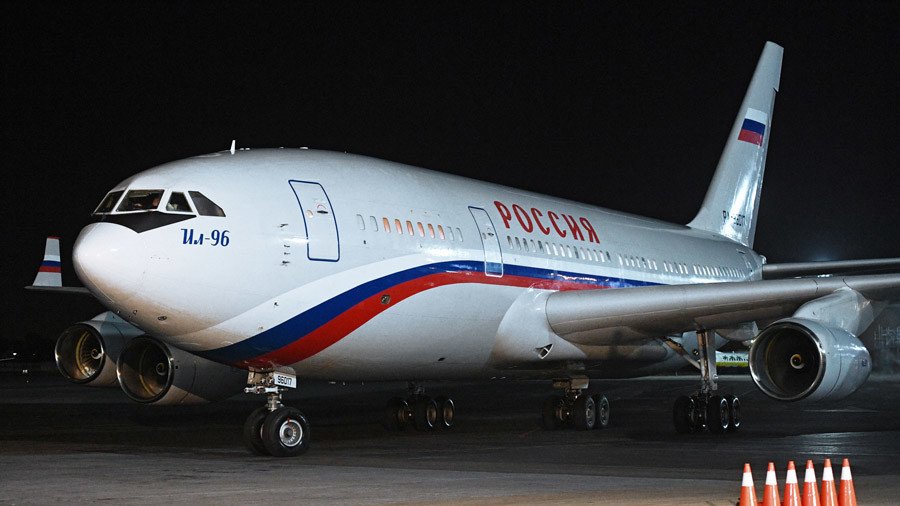 Russian Defense Ministry representatives have arrived in the North Korean capital. It is the second visit by Russian officials in two weeks, and comes as Washington claims it is ready for direct talks with Pyongyang, while still staging war games in the turbulent region.
The delegation is headed by Deputy Director of the Russian National Defense Command Center Viktor Kalganov, and has been on assignment in North Korea since Tuesday. The officials are to remain in Pyongyang for the rest of the week.
There has been no word on their mission from the Russian military. However, almost simultaneously with news of the visit, the Russian Foreign Ministry stated that Moscow is using "any opportunity for direct communication" and will continue to do so, including with the help of the Defense Ministry. "North Korea is our neighbor, we must develop relations with this country," Deputy Foreign Minister Sergey Ryabkov said during a briefing on Wednesday. "Political dialogue is extremely important," he added.
The Russian military have traveled to Pyongyang to "activate" a settlement of the crisis in the region, Deputy Head of the Defense Ministry's Public Council Aleksandr Kanshin told Interfax. "The aim of the military, political and diplomatic efforts is clear: all sides should be put back at negotiations table, to put away provocative and threatening military rhetoric and demonstration of force," the official said. He noted that such missions are part of a road map proposed by Moscow and Beijing, which seeks a solution to the nuclear tensions through dialogue.
Moscow has repeatedly said that only diplomatic efforts can solve the crisis. Following a recent visit to North Korea by Russian lawmakers, the delegation said that Pyongyang is ready for talks if it is recognized a nuclear power. North Korea can sit at a negotiating table with the US with the participation of Russia as a third party, it proposed.
READ MORE: Pyongyang seeks direct dialogue with Washington, Moscow ready to help – Lavrov
While the Russian delegation is working in Pyongyang, Washington has made a U-turn in its hardline stance towards the North. Secretary of State Rex Tillerson announced that the US is ready for talks with no preconditions. Russia, which has always advocated a diplomatic approach, welcomed the new tone of the American rhetoric, with Ryabkov saying that previously the US treated any direct contacts with Pyongyang as "abnormal."
At the same time, the US has not abandoned another pillar of its policy in the region, which is the continuation of a series of military drills near the Korean Peninsula. The recent maneuvers are considered to be one of the largest military drills to date aimed at North Korea.
"Unfortunately, the US carry on with their non-constructive line aimed at military build-up in North-Eastern Asia," Foreign Ministry spokeswoman Maria Zakharova said on Wednesday. She reiterated that Moscow calls on all sides to refrain from moves that only escalate the crisis.
You can share this story on social media: