US will take N. Korea 'into our own hands' if China doesn't do more – Haley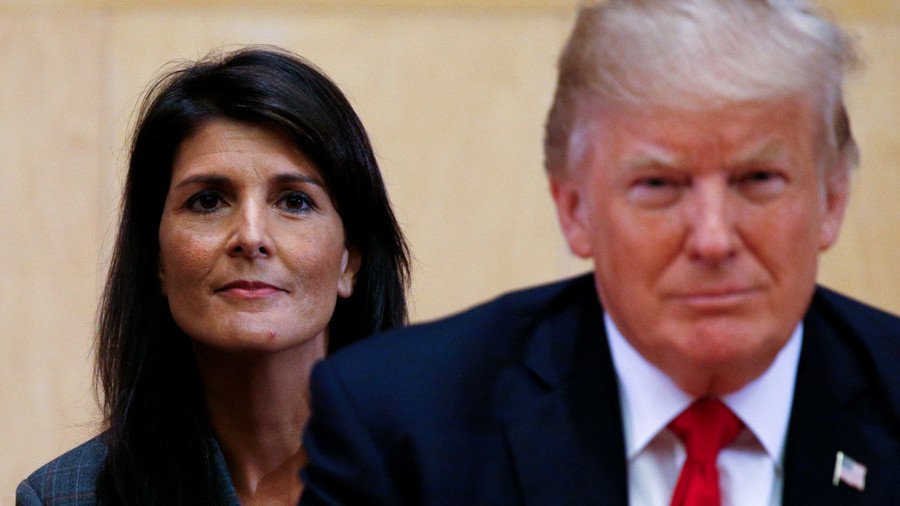 China must do more to counter North Korea or the US will take things "into our own hands," America's Ambassador to the UN has said.
Nikky Haley told Fox News Sunday that Beijing and the rest of the international community are following through with sanctions against Pyongyang for developing its nuclear weapons programme. She then commended Washington for leading the charge.
"But to be clear, China can do more," Haley said. "And we're putting as much pressure on them as we can. The last time they completely cut off the oil, North Korea came to the table. And so we've told China they've got to do more. If they don't do more, we're going to take it into our own hands and then we'll start to deal with secondary sanctions."
Haley explained that Trump and China's President Xi Jinping have a "very good relationship," but Trump "is really starting to put the pressure on, saying that they've got to do more."
"Now it's time for China to respond," she said.
Later in the interview, Haley was asked about her "sometimes undiplomatic talk for a diplomat," in reference to her promise that North Korea would be "utterly destroyed," in a war.
"It's the truth," she said. "I mean the reality is, if North Korea even attempts to try and threaten the United States or any one of our allies, they will be utterly destroyed. You know, diplomacy is great in some respects, but you have to also be honest. North Korea has pushed the envelope to an extreme level."
Haley's comments come in the wake of Russia's Foreign Minister Sergey Lavrov revealing North Korea wants to engage directly with the US to protect its security. Lavrov said he briefed US Secretary of State Rex Tillerson on the matter at the Organization for Security and Cooperation in Europe (OSCE) meeting in Vienna Thursday.
The US, South Korea and Japan are meanwhile gearing up for two days of missile tracking drills off the coast of Japan, scheduled for Monday and Tuesday, the country's Maritime Self-Defense Force announced. The maneuvers come on the heels of large-scale military exercises held by the US and South Korea in a show of force against Kim Jong-un.
You can share this story on social media: