Pentagon should move US military families from S. Korea ahead of possible war – Sen. Graham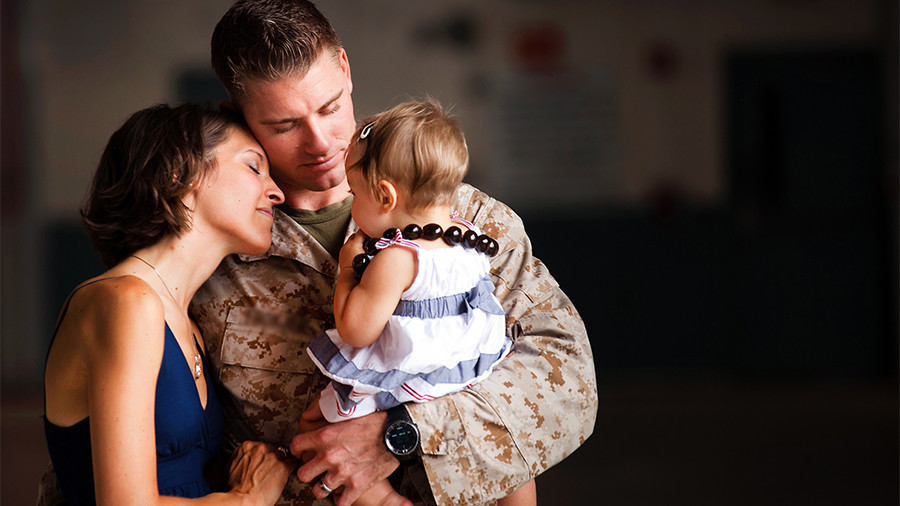 The Pentagon should begin moving spouses and children of active US military service members out of South Korea, Republican Senator Lindsey Graham said, because the US is "getting close to military conflict" with Pyongyang.
"It's crazy to send spouses and children to South Korea, given the provocation of North Korea," Graham, a member of the Senate Armed Services Committee, said on the CBS program "Face the Nation" on Sunday. "So, I want them [the Pentagon] to stop sending dependents and I think it's now time to start moving American dependents out of South Korea."
"We're getting close to a military conflict because North Korea is marching toward marrying up the technology of an ICBM with a nuclear weapon on top that can not only get to America, but deliver the weapon. We're running out of time," Graham said, referencing North Korea's test of a new type of intercontinental ballistic missile (ICBM) on Wednesday. Pyongyang says the test was of a Hwasong-15 ICBM, which is capable of hitting the US mainland.
Not everyone agrees that all the provocations come from Pyongyang, though. The missile test was first after a two-month lull, and came just days after the US called North Korea a state sponsor of terrorism, promising more sanctions.
Moscow believes that it is Washington's saber-rattling and regular military drills it jointly holds with South Korea that are "provoking Pyongyang into taking some rash action" after months of restraint, Russian Foreign Minister Sergey Lavrov said Thursday. The threats various US officials have been unloading on North Korea in the wake of the launch are serving the same purpose, Lavrov said. One such threat was the US envoy to the UN Nikki Haley's claim that the North Korean regime would be "utterly destroyed in case of war," which Lavrov slammed as a "bloodthirsty tirade."
Russia and China have been calling on North Korea and the US both to refrain from reckless moves and accept a double-freeze plan, that would see Washington and Seoul halting their large-scale war games and North Korea suspending its missile and nuclear tests in return. However, Washington has flatly rejected the idea.
Graham's Sunday comments come just days after the senator said the US will go to war with North Korea "if things don't change," despite acknowledging that "a lot of people would get hurt and killed" if a war broke out.
A set of joint US-South Korea drills is set to kick off on Monday and run until December 8. The annual exercise prompted Pyongyang to accuse US President Donald Trump of "begging" for nuclear war.
The Republican senator's view that war is becoming more of a reality between the US and North Korea echoed remarks made by White House national security adviser HR McMaster on Saturday. "I think it's increasing every day, which means that we are in a race, really, we are in a race to be able to solve this problem," he said at the Reagan National Defense Forum in California, as cited by CNN.
You can share this story on social media: