Russian warplanes & troops arrive home after Syrian mission accomplished (VIDEO)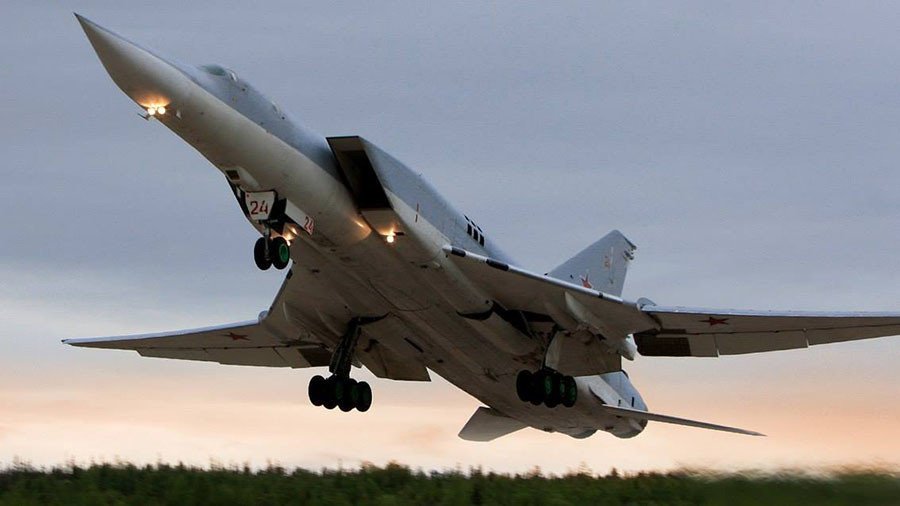 The Russian forces operating in Syria, including the Beriev A-50 AWACS plane and military police detachment, are arriving back home after successfully completing their mission and playing a key role in defeating Islamic State.
READ MORE: Russia's Syria op: Key points of campaign that helped crush ISIS & gave peace a chance
On Tuesday, the first group of Russian military aircraft and troops left Syria following President Vladimir Putin's order. The Russian leader announced the withdrawal of a "significant part" of the Russian military contingent during his surprise visit at Khmeimim Airbase in Syria's Latakia province on Monday morning.
Батальон военной полиции #ЮВО, выполнявший задачи в Сирийской Арабской Республике, доставлен двумя самолетами военно-транспортной авиации в аэропорт Махачкала pic.twitter.com/UDMdDTiGlE

— Минобороны России (@mod_russia) December 12, 2017
A Russian military police battalion of the Southern Military District arrived aboard two cargo aircraft in the city of Makhachkala, in the North Caucasus Republic of Dagestan, the Defense Ministry said.
The ministry published a video showing the departure of the planes at dawn; followed by military, relatives and officials greeting the officers as they landed in Russia. The military police battalion was deployed to Syria in December 2016 to maintain security in de-escalation zones. The officers escorted more than 1,700 humanitarian convoys and ensured civilians' security during humanitarian efforts.
One of the first military aircraft to come back from Syrian mission was the Beriev A-50 airborne early warning and control aircraft. Long-range Tu-22M3 bombers, deployed at an airfield in the Russian southern region of North Ossetia during the mission, have also returned to their home airbase near Kaluga.
"Flight crews successfully accomplished tasks on delivering strikes on terrorists' objects in the Syrian Arab Republic," the Defense Ministry said in a statement. It did not elaborate on how many Tu-22M3 aircraft arrived at the base.
The A-50 arrived in Russia's Ivanovo, where its pilots were congratulated on their "successful task performance."
A total of 25 aircraft, as well as Russian special forces, military police and sapper teams are to leave Syria, where they have assisted government forces in the battle against Islamic State (IS, formerly ISIS) terrorists since September 2015. On December 6, the Russian General Staff declared the liberation of Syria from IS, saying that "all terrorist units of ISIS" in the country had been destroyed.
After the withdrawal, Russia will continue to use Khmeimim Airbase and the Syrian port of Tartus, which provides technical support for the Russian Navy, and the Russian Reconciliation Center for Syria will keep working.
READ MORE: Putin orders withdrawal of Russian troops from Syria during surprise visit to Khmeimim Airbase
You can share this story on social media: