ISIS defeat in Syria 'significant step, but remnants may regroup elsewhere'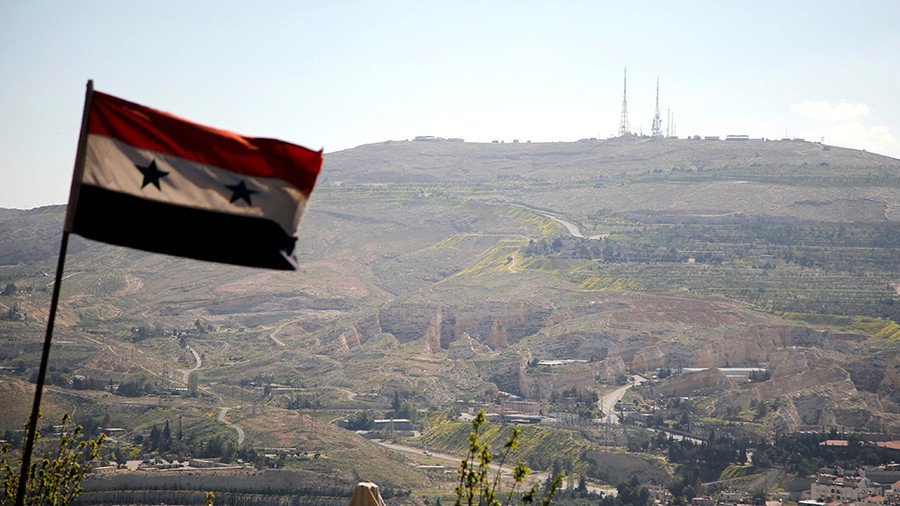 The liberation of Syria from ISIS is a significant step, but they have yet to be defeated ideologically, says journalist Adel Darwish. Many factions are still fighting and there will be some retaliation, other analysts told RT.
Russia's Central Command announced a momentous victory for Syria on Wednesday, saying the country has been fully liberated from Islamic State.
"All terrorist units of ISIS on Syrian soil have been destroyed, and the territory is liberated," Armed Forces Chief of Staff General Valery Gerasimov said.
Adel Darwish, a journalist and co-author of Water Wars: Coming Conflicts in the Middle East described the liberation of Syria as "a significant step."
"Perhaps we still have a long way to defeat the terrorists ideologically, but liberating every inch that they used to occupy, because unlike Al-Qaeda and other groups, ISIS wanted to have a base. The expansionist, colonialist movement wanted to establish an Islamo-fascist state. Defeating them is very important, they actually take the shine off that success that would recruit young people from all over the world," he continued.
However, now ISIS may regroup on other territories, Darwish went on to say.
"Of course, they will regroup somewhere else. I've been worried in the previous few years when the American-led coalition when they surrounded the area, and instead of arresting all of them, rounding them up or dropping a bomb, or put them on trial, they gave them escape routes, so they regroup somewhere. So, perhaps all the surrounding areas, especially Turkey and Northern Iraq should not allow them to do [that]," he said.
According to the journalist, Russia's bigger strategic plan is to "re-shape political Islam."
"We have seen [Russia] helping in Syria and defeating the terrorists," he said. At the same time, Darwish added, Moscow is improving relations with other players in the region, including Saudi Arabia, Egypt, and Turkey. In his opinion, Moscow is trying "to defeat the jihadi political Islam and push forward a more moderate Islam" because there are a lot of Muslims, "a lot of Islamic culture and heritage" in Russia itself.
Ammar Waqqaf, director of UK-based think tank Gnosos, commenting to RT on the Russian military's announcement about the defeat of ISIS, said it was "a huge day."
"Now with the major operations really ending, and the last stronghold of ISIS being liberated – there will remain remnants of ISIS who are fearful of getting back or reconciling with the state in Syria," he said.
"There will be some retaliation for a long time. But at the end of the day, this is a huge day; this is a day when we can say that a certain phase of the war in Syria has ended. And hopefully, the next one will not take long to end as well," he concluded.
Meanwhile, US President Donald Trump said that it was the US-led coalition which toppled ISIS, but at the same time, the Pentagon says they will keep troops in Syria as long as they need.
Pentagon quadruples troop levels in Syria to 'stabilize' liberated areas
RT asked Daniel Pipes, founder & president of the Middle East Forum what would be the point of that if ISIS is no longer a force in Syria.
"There are still so many problems in the country: so many rivalries and hostilities so I think it is wise to keep some presence there," he said.
"Syria has been one of the most horrid humanitarian war situation in the world… It is a total mess. The elimination of ISIS is a positive step… but it is a small step. There are still so many factions that are fighting, so much hostility among outside actors: the Turks, the Saudis, the Qataris, the Americans, the British, the Russians, the Iranians, that is far from being resolved," he pointed out.
Ivan Eland, director of the Center on Peace and Liberty, says that ISIS may become "a guerilla force," adding that there's also a terrorist force "that could plague Europe for a while."
He said: "There is always a question of who is going to occupy the lands that ISIS had occupied before they were defeated. I think the US always has trouble leaving theaters of war…I predict the US would probably stay around in Syria with the help of the Kurds since they don't want to give the territory back to Assad."
In Eland's opinion, the US is keeping the territory to have some sort of a role in peace negotiations and the future of Syria. "And having forces on the ground always helps out. There is probably no military reason for them to be there anymore," he told RT.
You can share this story on social media: