Dreamliner engine 'abnormalities' ground 'limited number' of Air New Zealand Boeing 787s
Published time: 8 Dec, 2017 03:12
Edited time: 8 Dec, 2017 05:15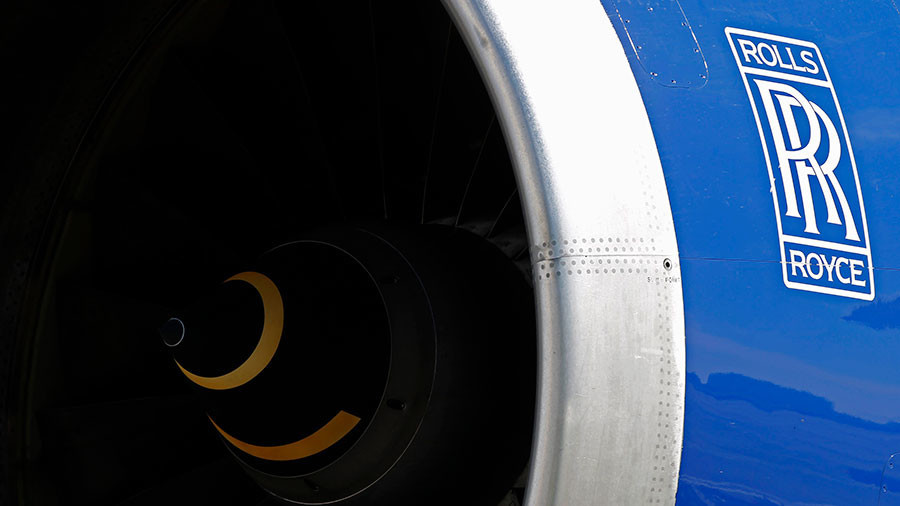 Transport authorities have launched a probe after Air New Zealand was forced to ground part of its fleet, cancelling and rescheduling flights after the Rolls-Royce Trent 1000 engines that power its Boeing 787 Dreamliners malfunctioned twice this week.
On Tuesday morning, the airline's Boeing 787 bound for Narita, Japan, suffered "abnormalities" in flight and had to shut down the engine and return to Auckland Airport for safety reasons. The next day, the same problem struck another 787 aircraft bound for Buenos Aires. After the flight experienced engine abnormality, it made an "uneventful return" to Auckland. In both cases, however, the passengers reported hearing loud noises and said that electrical power in the cabin was lost for a second. Others allegedly felt the aircraft shake.
New Zealand's Transport Accident Investigation Commission (TAIC) opened two cases into the incidents Thursday. The investigation team has managed to secure the aircraft records and is now conducting preliminary examinations of the engines. While no official conclusion has yet been determined, Trent 1000 engines are notorious for its abnormal wear and tear of the fan blades in the turbine.
"At this stage, our investigation team is satisfied that all parties are doing the right things to ensure the continuing safety of the traveling public," TAIC chief commissioner, Jane Meares, told reporters. "Should the Commission believe that insufficient action is being taken at any time, then it has the ability to issue urgent recommendations while its inquiries continue."
Until the issue is resolved, the airline will continue with "limited number" of cancellations while rescheduling some international flights. Passengers are advised to take note of the changes. The airline, has so far, canceled six flights and delayed thirteen others that were due to take off between Thursday to Sunday.
"Air New Zealand advises that it will be retiming some international flights and making a limited number of cancellations over coming weeks as a result of two recent events involving the Rolls-Royce engines on its Boeing 787-9 aircraft," the airline said in its latest 'travel alert' on it's website.
"The damaged blades are in the aft section of the turbine blade sections. It is likely the damage has resulted from a failure of a turbine blade or blades in an earlier section that has been spat out the back with a domino effect." @tmurphyNZ ✈️https://t.co/s3a9aM2CXm

— Newsroom (@NewsroomNZ) December 7, 2017
"Rolls-Royce has advised that some of the Trent 1000 engines in the airline's Boeing 787-9 fleet require maintenance sooner than previously indicated," the statement added, saying that "Rolls-Royce does not have any replacement engines available."
The engine manufacturer is working with the airline to resolve the issue via "proactive maintenance," claiming it is "not uncommon for long-term engine programs to experience technical issues during their life,"according to Reuters.
Engine problems are not the only snag which haunts the Boeing 787 Dreamliner. Over its first years of service, the $220-300 million dollar plane has been plagued by a number of issues, including, a cracked cockpit window, fuel leaks, battery fires and wiring problems. Last year, engineers working on the Dreamliner project claimed they had been pressured by senior Boeing management to approve parts and designs for the plane, regardless of whether it met the required standards.
With over 600 Dreamliners produced since its roll-out in 2007, those planes equipped with Trent 1000 engines, instead of General Electric GEnx units, continue to encounter an increasing number of setbacks. The Rolls-Royce engine, which powered the Dreamliner on its maiden flight and entered commercial service in 2011, was found experiencing premature wear and corrosion back in 2016. In August this year, Rolls-Royce admitted that up to 500 of their engines might be affected.
Corrosion-related cracking of compressor blades was discovered at All Nippon Airways in early 2016, forcing the airline to cancel dozens of Dreamliner flights. The airline had to replace engine blades on all 50 of its Boeing 787 aircraft. Rolls-Royce, at the time, said it had notified other airlines of the engine defects, adding, that it would make an improved part available by the end of the year. But just this summer, Thai Airways was also forced to ground some of its Boeing 787-8 Dreamliners for engine repairs.
In the wake of the recent Air New Zealand engine troubles, Virgin Atlantic said Thursday that it planned to lease up to four A330-200 aircraft for at least 12 months from March 2018, to keep passengers flying while its grounded 787 Dreamliners await engine parts. British Airways also announced that it is carrying out precautionary inspections on its Dreamliners fitted with Trent 1000 engines.