Boeing Dreamliner makes Scotland emergency landing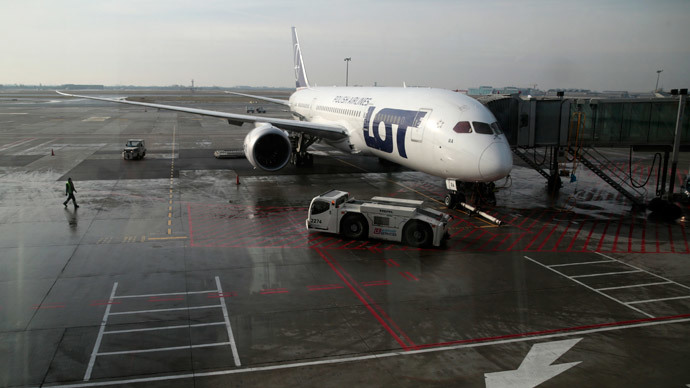 A Boeing 787 Dreamliner jet was forced to make an emergency landing at Glasgow Airport on Friday after a fire alert prompted its pilot to request the urgent stop. The aircraft had been en route from Chicago to Warsaw.
"The emergency landing of the plane was caused by a glitch in the fire protection system," Barbara Pijanowska-Kuras, a spokeswoman for Polish airline LOT, is cited by Reuters.

"There was no fire or smoke on board," she added.
Emergency services met the flight after it made the landing, a spokesman for the airport said.

"The flight was diverted to Glasgow Airport after the pilot requested an emergency landing," the spokesman added. "It was met by emergency services as a precautionary measure. They assessed the aircraft and deemed it safe."

The plane is owned by the Polish state airline LOT and had been scheduled to land at Warsaw at 10:35 GMT. It was carrying 260 passengers.

LOT told Clyde News that a "technical error" prompted the pilot to declare the emergency. It later emerged that the landing was made because of an alert from the fire protection system in the baggage hatch of the plane, according to Polish TV.

The airport is operating normally despite the incident.
LOT flight #LO4 (787 Dreamliner) Chicago -> Warsaw emergency landed in Glasgow after reports of smoke or fire onboard pic.twitter.com/m50Kt1kVgf

— Flightradar24 (@flightradar24) September 26, 2014
You can share this story on social media: