US B-1B aircraft conduct simulated bombing drills over Yellow Sea - defense official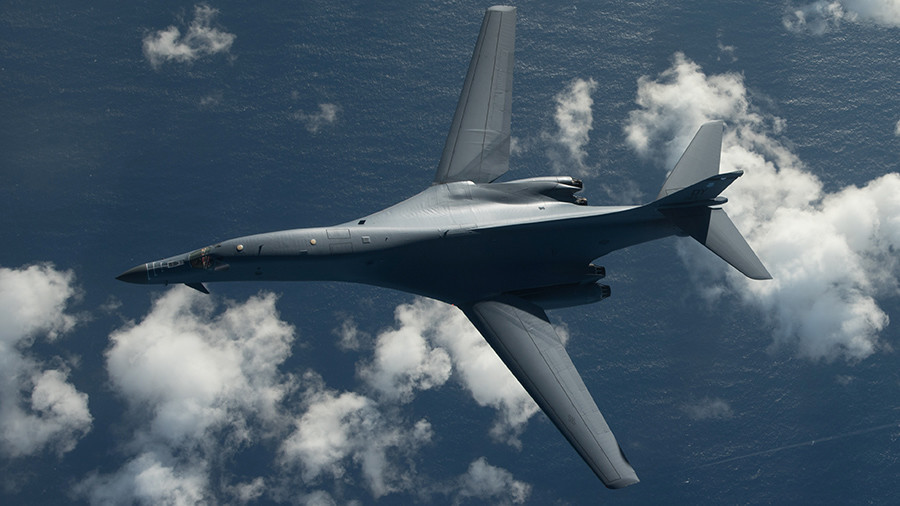 Two US B-1B supersonic bombers flew over Korea as part of the Vigilant Ace drills with South Korea on Thursday, a defense official said. The aircraft conducted simulated bombing drills over the Yellow Sea.
The Guam-based Lancer bombers trained with more than 20 fighter jets as part of the Vigilant Ace joint exercise with South Korea, which began on December 4 and will continue until Friday. The aircraft entered the Korean Air Defense Identification Zone (KADIZ) over the waters south of Jeju Island and conducted simulated bombing drills over the Yellow Sea near North Korea and China, according to the official, cited by Yonhap.
The exercise marks the second time this week that the US has dispatched the aircraft as part of Vigilant Ace. On Wednesday, a B-1B bomber was joined by F-22 and F-35 stealth fighters for what South Korea's joint chiefs of staff referred to as simulated strikes at a military field.
A total of 12,000 US service members are taking part in the annual Vigilant Ace drills alongside South Korean troops. The exercise has been slammed by North Korea, which said the drills prove that US President Donald Trump is "begging" for nuclear war.
North Korea has long spoken out against joint drills between the US and South Korea. In November, Pyongyang's ambassador to the UN ruled out negotiations with Washington, citing America's "hostile policy" against his country and continuing drills between the US and Seoul.
Moscow also believes it is Washington's saber-rattling and regular military drills in the region that are "provoking Pyongyang into taking some rash action" after months of restraint, Russian Foreign Minister Sergey Lavrov said following the country's latest ballistic missile test. Threats from various US officials are serving the same purpose, Lavrov added. The foreign minister referenced a comment by the US envoy to the UN, Nikki Haley, in which she said that North Korea would be "utterly destroyed in case of war," calling it a "bloodthirsty tirade."
Russia and China remain behind a so-called "double-freeze" proposal, which would see the US suspend joint drills with South Korea in exchange for Pyongyang halting its missile and nuclear tests. However, that plan was swiftly rejected over the summer by the US, which claims it has the right to conduct military exercises with its ally South Korea.