Flag used by neo-Nazis spotted in Italian police barracks prompts investigation (VIDEO)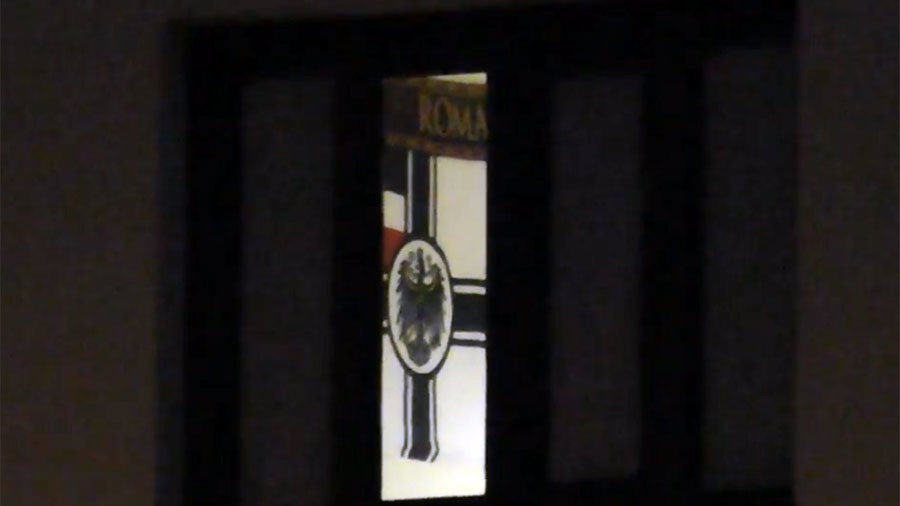 A German Imperial war flag, appropriated by German neo-Nazis, has been spotted hanging in a Carabinieri dormitory in Florence, triggering an investigation into "a shameful act."
The black-white-and-red flag of the German empire could be seen hanging in the Baldissera barracks of the 6th Battalion 'Tuscany' for several days, according to the Ruptly video agency. Alongside the flag, a poster seemingly depicting a leader of the anti-immigration Northern League party, Matteo Salvini, is visible in the footage.
The Italian defense minister reacted to the video, calling on the Carabinieri General Commander, Tullio Del Sette, to find "quick clarifications and strict measures" in order to punish those behind "such a shameful act." "Anyone who swears to be military does so by declaring loyalty to the Republic, its laws and the Constitution," Roberta Pinotti said.
"Therefore, whoever displays a flag of the Reich cannot be worthy of being part of the Armed Forces, having failed in that oath," she said.
Meanwhile, the battalion's command said the living space belonged to a young carabiniero, adding it had started a disciplinary investigation. However, the military prosecutor Marco De Paolis presumed that "probably no military crime" took place, saying he believed there was "more of a problem of a disciplinary and cultural nature."
While the flag in question originally had no racist or anti-Semitic connotations, right-wing extremists in Germany have appropriated the banner since that country totally banned the use of all Nazi symbols. The use of the Imperial flag then spread across Europe and the US.
You can share this story on social media: