Nearly 800,000 cancers worldwide caused by obesity & diabetes – study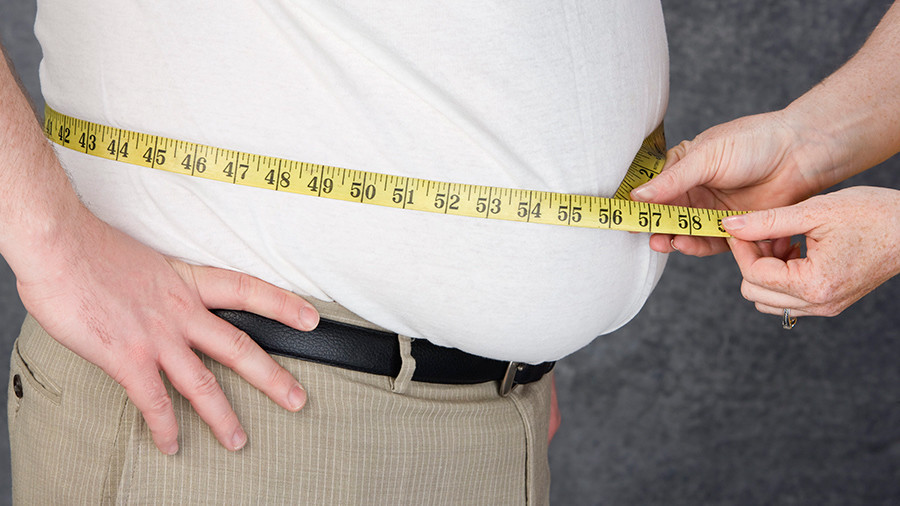 Obesity and diabetes were to blame for hundreds of thousands of cancer cases worldwide in 2012, according to the results published in a new study.
The combined effect of diabetes and high body mass index (BMI) above the indicator of 25 caused some 792,600 cancers globally five years ago, showed the study, led by Dr Jonathan Pearson-Stuttard from the Imperial College London's Faculty of Medicine.
"While obesity has been associated with cancer for some time, the link between diabetes and cancer has only been established quite recently," Pearson-Stuttard said, as quoted by AFP.
"Our study shows that diabetes - either on its own or combined with being overweight - is responsible for hundreds of thousands of cancer cases each year across the world," he added. Although, if taken separately, being overweight led to twice as many cancer cases as diabetes, the study showed.
Meantime, the number of women who suffered from joint effect of the two risk factors was nearly twice as bigger than that of men. The majority of all cases in women were of breast cancer, amounting to roughly 30 percent. While men mostly suffered from liver cancer in 42.8 percent of the instances.
Most of the cancers occurred in wealthy Western countries, with East and southeast Asia coming in second.
The increases of diabetes from 1980 to 2002 led to a quarter of all 2012 cases, whereas excessive weight is responsible for another 30 percent. Given the surge of these triggers, "clinical and public health efforts should focus on identifying preventive and screening measures for populations and for individual patients," the researcher said.
"It is important that effective food policies are implemented to tackle the rising prevalence of diabetes, high BMI and the diseases related to these risk factors."
READ MORE: Almost 1/3 of people worldwide overweight, says new study
The number of diabetes patients has soared rapidly from 108 million in 1980 to more than 400 million in 2014, according to the World Health Organization. At the same time, a staggering 1.9 billion people were overweight in 2016, including 650 million being obese, the WHO says.
You can share this story on social media: