Almost 1/3 of people worldwide overweight, says new study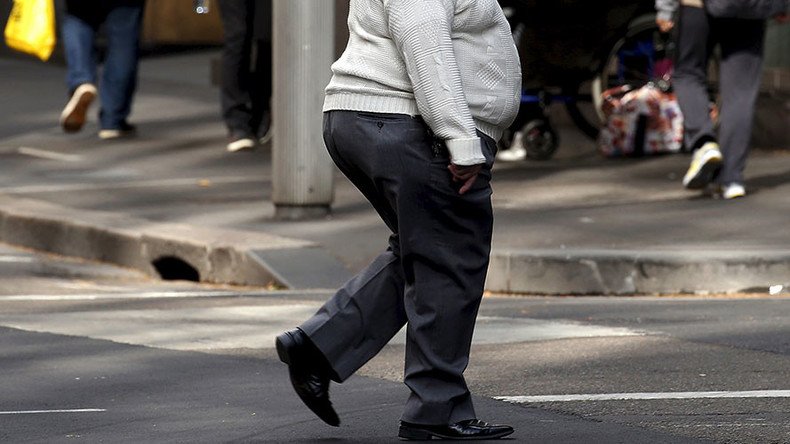 Nearly a third of the world's population is overweight, leading to a health crisis and an outbreak of obesity-related diseases, according to a new study.
The study, published in the New England Journal of Medicine, examined obesity-related health issues for a period of 25 years between 1990 and 2015. It found that in 2015, 2.2 billion people, or 30 percent of the world's population, could be described as overweight with a body mass index (BMI) higher than 30. A BMI score over 25 is overweight, while anything over 30 is obese and over 40 is morbidly obese. This figure includes nearly 108 million children and over 600 million adults, the latter of which suffered over 60 percent of the obesity-related deaths. The overall global prevalence of obesity was 5 percent among children and 12.0 percent among adults. This is a figure that has doubled since 1980.
In 2015, some four million people died of obesity-related diseases, including cardiovascular disease, kidney disease and many cancers in 2015, which is 28 percent higher than it was in 1990.
"People who shrug off weight gain do so at their own risk," Christopher Murray, one of the authors of the study, told Reuters.
READ MORE: Men are getting their beer-belly fat removed & injected into their penis
The researchers examined data from 195 countries and found that obesity among children is becoming increasingly common, even in more underdeveloped countries. The highest level of child obesity was found in the United States at 13 percent, while for adults it was in Egypt, at around 35 percent. Bangladesh and Vietnam had the two lowest obesity rates, at around 1 percent each.
Simply not being overweight does not mean one is healthy, either.
"The risk of death and diseases increases as your weight increases," Professor Azeem Majeed from Imperial College London, one of the study's co-authors, told the Guardian. "People who are overweight are at high risk of mortality and other diseases [beyond obesity itself]."
"People often assume you need to be really fat to be at risk," he added. "But once you hit a BMI of 25, your risk of diabetes, heart disease and cancer all begin to increase."
Poor diets and lifestyle choices are mainly to blame for the rise in obesity, but also increasing urbanization, global development and poverty, which leads people to eat more processed foods.
"People are consuming more and more processed foods that are high in sugar and fat and exercising less," Reuters quoted Boitshepo Bibi Giyose, a senior nutrition officer at the UN Food and Agriculture Organization, as saying.
The prices of processed food such as ice cream, hamburgers, chocolate and chips has gone down over the last few decades, while fresh fruit and vegetables have become more expensive. This is coupled together with these foods being intensely advertised, for instance at McDonald's.
Meanwhile, 800 million people, including 300 million children, do not have enough to eat. A recent report from the UN World Food Programme (WFP) has found that hunger and food insecurity is driving global migration and armed conflict as millions across the globe, facing starvation, flee their homes.
You can share this story on social media: