TVs in children's bedrooms linked to increase in child obesity, study finds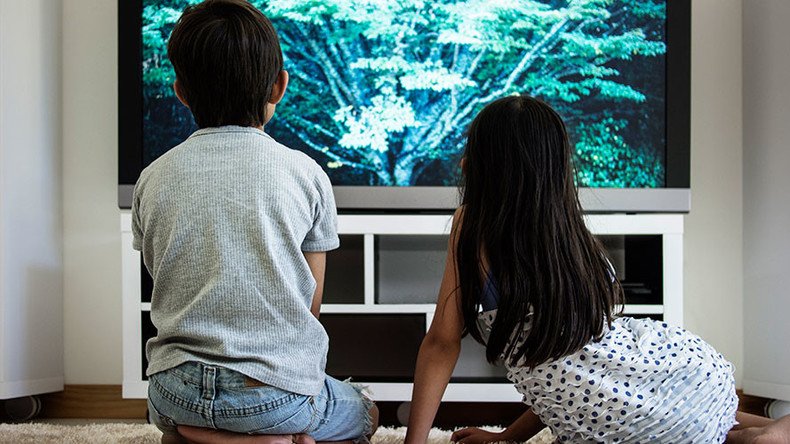 In news that will come as a surprise to people nowhere, a new study has suggested that kids who have a gogglebox in their bedroom are more likely to be overweight than those who do not.
Researchers from University College London (UCL) discovered that children who have a TV in their room by the age of seven are far more likely to become overweight or even obese by age 11.

Girls were more likely than boys to become overweight, 30 percent compared to 20 percent. The team poured over data on more than 12,000 UK children to come to their semi-expected conclusion.
The study was published in the International Journal of Obesity.
"Ironically, while our screens have become flatter, our children have become fatter," said the authors of the study from UCL.
Of those 12,000, the researchers found that more than half had a TV in their rooms by age seven. They also asked parents to rate how many hours a day their beloved offspring spent watching.
Scientists took a variety of factors into account, including household income, mother's education level, how long they were breastfed for, what time the kids went to bed, and how physically active they were.
The analysis showed that those with a TV in their bedroom had significantly higher body mass index (BMI) that their non-couch potato counterparts.
READ MORE: Blame fat kids for NHS crisis says ex-surgeon & shadow health secretary
"Childhood obesity in the UK is a major public health problem. In England, about one-third of all 11 year olds are overweight and one in five are obese," lead author Dr Anja Heilmann from the UCL Institute of Epidemiology and Healthcare said in a statement.
"Our study shows that there is a clear link between having a TV in the bedroom as a young child and being overweight a few years later," Heilmann said.
Researchers now believe there is an urgent need for further study into the impact of laptops and mobile phones on childhood obesity.
You can share this story on social media: