17yo Danish girl gets 8 years in prison for plotting school bomb attacks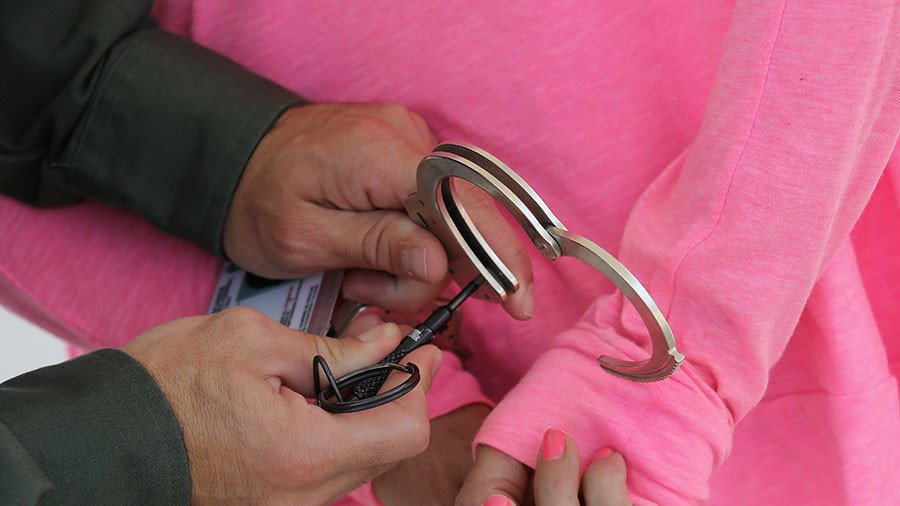 A Danish girl who was found guilty of planning bomb attacks on two schools when she was 15 has received two additional years on her prison sentence, after appealing her verdict. She claims she became interested in ISIS because it was "exciting."
The girl in question, Natascha Colding-Olsen, from the town of Kundby, appeared not to have been living an ordinary teenage life after she made headlines in 2016 under grim circumstances. Back then, the girl was arrested and charged with planning attacks on the schools after acquiring chemicals for making bombs.
She became the first female in Denmark's history to be charged with terrorism.
Colding-Olsen was put into pre-trial detention at that time, where her writing – and the stabbing of a worker with a piece of glass – further fueled the prosecution's case. Although the teen had not developed any explosives at the time of her arrest, she had already bought the acetone and hydrogen peroxide necessary to do so.
Her two targets were the the Sydskolen school in Farevejle, where she was a student, and the Carolineskolen Jewish school in Copenhagen.
Colding-Olsen was found guilty in May and sentenced to six years behind bars. She decided to appeal, which she lost on Friday. Two days later – on Monday – the teen received an even harsher punishment, and is now facing eight years in prison.
At the time of her arrest, police found a note with the words "bomb attack against the infidels 8th January." Several others were also found, bearing the words "jihad" and "Allahu Akhbar ['God is Great' in Arabic]," The Local reported earlier this year, citing Ritzau news agency.
Holbaek District Court Judge Peder Christensen said in May that she possessed materials to make the TATP explosive, also known as the 'Mother of Satan.' The explosive was used in the November 2015 Paris attacks, the 2016 Brussels bombings, and the May 2017 Manchester Arena bombing.
During her pre-trial detention, the girl wrote letters which were ultimately read to the court ahead of the original district court verdict. In one, the girl wrote that she deliberately did not wear a headscarf "to fool the disbelievers" into thinking she had not converted to Islam, AP reported in May. She converted to Islam in October 2015.
You can share this story on social media: