Denmark charges 1st female terrorism suspect – and she's underage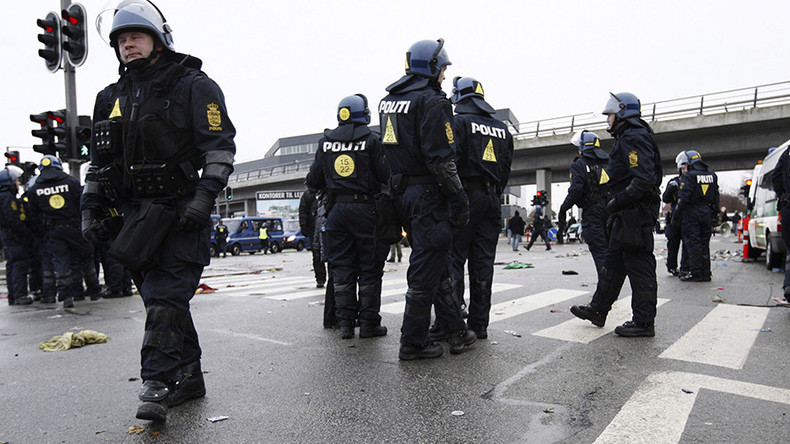 A 16-year-old Danish girl is facing at least four years in prison after being charged with terrorism offences, local media report, citing the prosecutor's office.
The unnamed girl, an ethnic Danish convert from the village of Kundby on the island of Zealand, was arrested in January of 2016 for possessing explosives and has been held in custody ever since.
All of the hearings regarding the case have been held behind closed doors, but on Friday the Copenhagen Public Prosecutor Office announced that the girl would be charged for participating in a serious terror plot.
"The 16-year-old was, according to the indicted, far along in her preparations to bomb two schools. She is charged with having made preparations to make a bomb and for having planned a test explosion," said public prosecutor Lise-Lotte Nilas, JydskeVestkysten reported.
"The prosecuting authority is therefore presenting a criminal case against her under the penal code's provisions on terror," she added, as quoted in The Local. The girl's trial is set to begin on April 7.
In the first case of its kind in Denmark, prosecutors say the girl was planning to bomb the Carolineskolen school in Copenhagen, a Jewish private school, as well as another school that she attended herself, Sydskolen in Farevejle. To carry out the attacks, she had planned to use TATP, a highly-unstable explosive made from acetone sometimes nicknamed the 'Mother of Satan,' which was used during the November 2015 Paris attacks.
The Danish girl began showing a great interest in Islam around autumn of 2015 and began posting about guns and jihad on social media. She was a member of the Facebook group for the Danish branch of Hizb ut-Tahrir, an Islamist movement that seeks to establish a worldwide caliphate. The group is banned in Russia and a host of other countries as a terrorist organization.
A 25-year-old man, who is thought to be a friend of the girl, was also arrested in connection with the case last year, but he was released without charge on Friday.
"We have been told that the charges against my client will be dropped because there is no basis for running a criminal case against him, and therefore he is released from today," said his lawyer, Michael Juul Eriksen, according to Fyens Stiftstidende.
Investigators are currently trying to determine whether the girl had been in contact with any groups or individuals overseas.
Cases of women involved in terrorist attacks have been increasingly reported in the media lately, one of the most notable examples being that of the husband and wife who perpetrated the 2015 San Bernardino massacre in the US. In Russia, female militants known as Black Widows have been responsible for a number of attacks and suicide bombings.
You can share this story on social media: